How I Made the Most of Recruitment Agencies: Case Study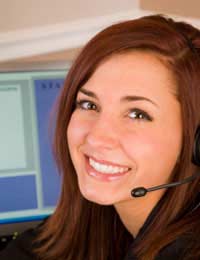 Although the recruitment industry can get a bad wrap for being all about hitting targets and not so much about finding candidates great jobs, there are certainly plenty of exceptions to the rule.
For Sarah Henderson, 26, from Barking, her experience of working with a recruitment agency to find work couldn't have been more positive – especially as she knew how to make the most of their skills.
New Direction
Sarah told us, "I'd worked in a
Retail Management
position for about 18 months and was ready for a change, but I wasn't really sure about what I wanted to do. I went to a few recruitment agencies locally and decided to register with the one that was most helpful, as they encourage you to only register with one. I settled on the agency that seemed happiest to talk to me about other opportunities outside of my current experience, as all of the others just wanted to put me straight back into a retail management role, as I suppose it would be easy commission for them."
Having found a recruitment agency that was prepared to talk to Sarah about potential opportunities, she decided to utilise the services they were offering in order to maximise her chances of Finding A New Direction.
She continued, "Friends of mine had had difficult experiences working with recruitment agencies, but I'd not experienced them before, so I wasn't really sure about how to work with them to get what I wanted. Having spent the time finding the right agency, I made sure I spoke to my consultant about ways in which they could help me find work over and above simply sending out my CV."
Added Value Recruitment Services
Sarah's recruitment consultant told her that she would be able to help
Rewrite Her CV
to direct it appropriately for different types of client. She was also able to offer Sarah some interview coaching that prepared her for difficult questions.
"I'd kept the same CV since I graduated and just added my new jobs to it as I went along, but my consultant explained how this looked a bit lazy and didn't make the most of my experience and helped me rewrite it," Sarah explained. "She also talked me through how I could add value to my CV by quantifying some results I'd had in my old job, rather than just basically repeating my job description on my CV!"
The consultant also explained to Sarah how the recruitment agency's referral scheme worked, which meant that anyone Sarah recommended to the agency that was subsequently found a job would earn her benefits like high street shopping vouchers.
Sarah added, "I had a few friends that were also looking for new direction away from retail management and, as I'd had an excellent experience from working with this particular consultant at the agency, I was more than happy to recommend her to my friends. Although it took a while, by which time I'd already found an excellent job myself through the agency, a couple of my friends found jobs, too, using the same consultant, and I was given £50 per person in M&S vouchers, which was really handy just before Christmas! I told my friends, of course, but they were really happy as they'd got great new jobs, so it was a win-win!"
Which Recruitment Agency?
There are so many recruitment agencies out there that it can be difficult to know which ones to contact. To point you in the right direction, read our realistic guide to
Finding A Good Recruitment Agency
to get you that sought-after job.
You might also like...