The First Six Months in My New Career: A Case Study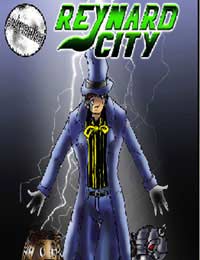 Will Turner's first six months of running his own business have been a rollercoaster ride of excitement and hard work.
The Idea
Since graduating in Creative Writing three years ago, Will, 26, has been keen to fulfil a childhood dream of writing and producing his own comic book. Will has needed to fund the comic through paid work so has been taking on various positions, such as bar work and sales jobs, until he has been able to concentrate on the comic full time in the last six months.
Will explained, "Initially, the comic was just an idea because I wasn't really sure how to make it happen. I worked in a number of temporary and full-time positions after university but my heart wasn't really in it, even though I learnt a lot, especially about customer service, customer interaction and sales in general, which has been helpful."
The turning point for Will came when he hit upon the idea of collaborating with a group of other creative individuals. Will knew that finding these people would be a challenge, but it would also be a great opportunity to share ideas and help others to build their portfolios.
Will continued, "This has been one of the most enjoyable parts of becoming self-employed and Starting My Own Business – gathering creative people together with a shared goal of writing and animating the comic is a fabulous feeling."
Will's comic is called Reynard City and is available to download online. Will describes the comic as a 'surreal spin on the superhero genre' as it follows the main character, a psychic fox that inflates on contact with caramel, through various adventures.
Building the Business
Although Reynard City appeals to a very specific audience, the potential success of the comic is wide, thanks to a number of specialist comic conventions and the global nature of the internet, not to mention the increasing popularity of the comic book genre in films and on television.
Will added, "I'm not looking for world domination! I just want to continue to create a comic that people love. There's already quite a buzz on our online forums and we've attended loads of comic conventions and animation conferences. We're also going to be featured in the Daily Mirror this week, which has been a major feather in our marketing cap."
It is clear that launching such an unusual business idea has been a challenge for Will, but his tenacity and passion for the project is the key to its continued success. Will has been able to impart this passion to his team, who have grown to become a highly competent, creative group that brings out the best in each other, raising the quality of the comic that's already on issue 12, with all issues available to download from the quirky site.
The Next Six Months and Beyond
Will concluded, "The first six months were certainly a labour of love, but now the team is more established and we're starting to get interest from national media, including a cartoon pilot for Reynard City that we're in negotiations for now, we're hoping that the never-ending quest for funding will be a little easier this year! We're also looking to build our team of animators and we're always looking for people to dress up as foxes for comic book conferences!"
Success Stories
Discover more positive tales of readers turning their passions and hobbies into careers in our
Success Stories Category
of this site.
You might also like...