I Set Up a Marketing Business With £250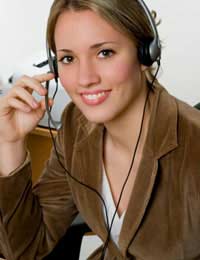 If you've ever wanted to set up your own business but convinced yourself that it's just impossible to manage without a hefty sum of money behind you, you're probably wrong!
It's quite possible to set up a business on a shoestring budget, if you have a bit of initiative and know what you want to do. It all comes down to determination, research and some imagination.
Joanne Shillingworth set up a copywriting business in 2007, after being made redundant from a steady job in the civil service."If I hadn't been given the redundancy opportunity, there's no way that I would have left that job, and I would have been bored out of my mind in a job that I didn't enjoy, because it was the safe option." Says Jo.
Jo decided to take her payoff to live on for a few months and set about registering on as many free journalism and copywriting websites as possible, in order to find out what freelance jobs were available. She used her last few months as an employee to make business contacts on copywriting communities, register with as many networking sites as she could and build up a list of potential contacts.
Setting up a Business – Basic Business Expenses
By the time she left her job, Jo had secured work through an old colleague who worked for a legal publishing company, and was well on her way to starting a business. The cost of setting up the business was pretty minimal, wich was just as well as her budget was limited, as Jo worked from home and her only real overheads were a computer and business stationery.
"Business cards are easy and cheap – companies like Vistaprint will produce something like 500 cards for £5 for new customers. They also produce e-business cards that can be used in branding and I use them on my invoices, too."
"I already had a computer at first but when I started full-time copywriting I invested in a laptop, which was my biggest outlay. Of course I also spoke to an accountant who advised me that I could set this expense off against my tax.
"I had an initial consultation with an accountant who designed me an easy-to-use spreadsheet to record expenses and income, and then I was away!"
Making the Business Work
Jo has never looked back and after five years as a freelance copywriter, now edits a magazine, writes for well-known websites and blogs regularly, making enough money to keep herself going despite a few difficult times during 2009 when the recession really hit hard.
"I have never regretted setting up my copywriting business," Jo confirms, "I could never go back to working an office-based 9-5 job again."
Setting up a PR Business on £250
Sarah Brockwell was made redundant in 2009, after working as a Marketing Director. She had a family to consider and really wanted to stay in work, but after working for other people since she was 18 years old, it was always going to be difficult. She had always wanted to start up her own marketing company, and finally decided the time was right in 2012. She really wanted to start a PR and marketing service catering for SMEs and start up businesses in her home county of Essex, but it was hard to find spare cash to follow such a dream in cash-strapped times.
All You Need is Initiative!
Sarah put her thinking head on and decided to use her initiative, as she was determined to set up her own business and make it a success. "I only had a budget of £250 to work with", she said, "Money I had managed to raise by selling off my old clothes on eBay!" Determined to use all the free resources available to her, Sarah went to government funded self-employment seminars at places like Business Link, wrote out her own business plan and carried out her own extensive market research.
"It was hard work, but by June 2010 I had managed to put together all the tools for starting up my business, I had my own website and logo, and then I went ahead and I invested my £250 in professionally designed business cards and leaflets."
Today sarahBee marketing is doing incredibly well, with a client base that features over 20 businesses, offering no-nonsense PR and marketing.
Winning Business Awards
The company has won awards already - Best New Company 2010 & 2011' from Essex County Standard and runner up in the Most Enterprising Business 2011' run by This is Total Essex
Sarah BrockwellSarah's advice to anybody who's thinking about setting up their own business is "marketing really doesn't have to be complicated or expensive, and sometimes you can find that the most simle ideas are most effective. The main thing is to research, research and research again into your potential customers before you carry out any marketing activities".
You might also like...