I Sold My Business and Retrained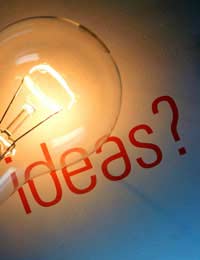 Although being your own boss is a dream for many people, for some it is not quite so fulfilling. For David Trent, 34, from North London, his expectations of Running His Own Small Business were not that closely related to the reality.
After completing a sports science degree at university, David Worked In Financial Recruitment for a number of years before he started his small headhunting firm. He explained, "Working in recruitment was certainly good in terms of the monetary rewards, but I didn't like the cut and thrust of the recruitment world, especially as I was in financial recruitment, which is largely appreciated as being particularly cutthroat. I learned an awful lot about people, and indeed myself, but I was always aware that I would not work in recruitment for my whole career."
Light bulb Moment
After talking to a client who said how hard it was to speak to a potential employee who was working at a competitor, David realised that his skills could be put to better use on a one-to-one basis. He set up a boutique headhunting agency that was committed to working in an ethical manner.
He said, "Any recruitment or headhunting company I'd come across before was basically just in it for the money. I felt that if I could offer a terrific service that took into account the needs and feelings of the people involved – both employers and employees – I'd make enough money anyway, and have a sense of 'doing the right thing'."
David's headhunting business proved to be a success, and he was able to take on two like-minded consultants to work alongside him. As his work became more time-consuming, he started going to the gym more regularly in order to stay fit and get away from his desk. After a couple of years, David was approached by an investment firm that offered to buy the business, while keeping the two consultants employed.
David said, "I was offered a decent amount of money for the business, and was more than pleased that the investment company wanted the business to be run in the same way. I had to agree to a one day a week consultancy period, which suited me fine."
With the proceeds from the sale, David decided to take a course to give him the qualifications needed to work as a personal trainer, having been inspired by his own trainer at the gym. David added, "I was well aware how much my trainer's ability to encourage me and show me how to utilise my time in the gym added to my excellent results. I wanted to learn those skills, and pass them on to others. I took an accredited course through the gym and learned all about nutrition, motivation and other aspects."
Building a New Business
David is in the process of setting up his own personal training business that will offer one-to-one coaching for people looking to improve their overall fitness. He concluded, "A lot of my skills gained previously have been very helpful, and I am confident in building the business using the
Network
I have gained over the years. I have to admit that I find this work far more enjoyable, and it gives me a better work life balance than working in a recruitment agency ever did!"
Working in the Fitness Industry
If you want to work in the fitness sector, read our guide to
A Career In Fitness
to discover the many opportunities that are available.
You might also like...