Going Bankrupt Gave Me a New Career: Case Study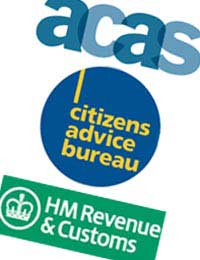 There are very few people whose lives have not been touched in some way or other by the global recession. Although for some it has been a reduction in overtime or a need to tighten their belts in the supermarket, for others it has been a life-changing experience.
Owner of a Local Business
For Mike Stowell, 54, from Alnwick in Northumberland, the recession has proved to be both the best of times and the worst of times. He told us, "I had run a small printing business locally for a number of years, and business had been pretty good. Although we had the normal ups and downs over the years, the early to mid-2000s were a good time. So much so that we had invested a great deal in a new printing machine that enabled us to offer a range of additional photographic services. The problem came when the recession hit so quickly, because we'd taken on debt to fund the investment in the new equipment, and then we just didn't have enough business to cover our overheads."
For Mike, the rapid impact of the recession meant that he was not able to act quick enough, either to renegotiate with the bank or to work out a new strategy. He continued, "As was with the case with so many businesses, it took us completely by surprise. There simply wasn't enough money coming in. It was such terrible timing really, because we'd had the local floods the year before, so the wedding season wasn't actually as good as usual, so we didn't have the reserves that we'd had in previous years. The business going under happened pretty quickly, and I was absolutely heartbroken to see something I'd work so hard for just collapse."
A Difficult Time
Mike felt quite depressed for a time, and was unsure about how to move forward. He was entitled to some benefits, but he was keen to find new work as soon as possible. Following encouragement from a friend, Mike went to his local Citizens Advice Bureau (CAB) to ensure he was receiving all possible assistance, and it was here that a new opportunity presented itself.
He said, "I was talking to an advisor at the CAB and he was asking me about my professional background, the printing business and all manner of details. I initially thought that it was just so that he could build up a picture of my circumstances for advice purposes, but it turned out they were looking for a business advisor in a part-time paid for position in another organisation. The fact that I had been through tough times with the business meant that they thought I would be able to be empathetic to people, and he felt that my experience would be valuable."
Gaining Confidence
Mike started on just two and a half days per week in the job, which only provided a valuable financial contribution to his family, but also gave his confidence a great boost. As the wider impact of the recession was felt, more and more people were seeking the advice of the CAB, and Mike was put on a number of
Training Courses
to be able to assist with business plans for people who had been made redundant and wanted to start their own businesses.
He concluded, "I now work full time at the organisation and absolutely love the job. I really appreciate the fact that everything I have been through now has a value, and I'm able to speak with a range of people. I get great satisfaction from my work and I have to say I don't miss the stress of being my own boss!"
Another Success Story
Find out how a PR executive reassessed his whole career after an encounter with his old teacher in our article
A Change Meeting Led To A Career Change
.
You might also like...