I Retrained as a Reiki Therapist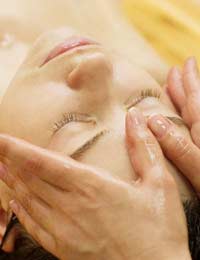 Reaching a milestone age can be a turning point for many people. A 'Big O' birthday can make us reassess our goals, achievements and circumstances, often causing us to make important changes that affect us and those around us.
Career Advisor's Casebook
This was the situation for a female client that contacted us on the day after her 50th birthday, having enjoyed a birthday filled with friends and family.
She had worked alongside her husband in the family haulage business for over 20 years, taking breaks to bring up their three children. In the early years, she would spend at least 10 hours a day helping to build the business, including chasing invoices, managing drivers and arranging deliveries. As the business grew, the couple were able to afford to employ an office manager who took over many of our client's tasks, leaving her with more of a business development role.
A Little Bit of Me Time
Although our client was very proud of her contribution to the family business and was able to appreciate how she had helped to build a successful business that gave the family a good standard of living, so too was she keen to do something for herself.
During our first consultation, our client told us that while the haulage business had been a success, she was not remotely interested in it. At school she was very creative and was keen to continue as an Art Teacher after she completed her art foundation course. But due to financial circumstances, she was required to join her husband's fledgling business, which they both grew together. However, she felt as though she had put her dreams on hold while they built up the business.
This was a source of tension in that she did not want to blame her husband in anyway, rather that she now felt able to hand over her role in the haulage company to a paid employee and take some time to reassess her own personal Career Goals.
A Wish to be Creative
Our client was sure that she wanted to do something creative that still involved some contact with the public, having enjoyed this aspect of her career so far. She was also in the enviable position of not needing her new job to be profitable at first, so she could afford to take time to grow a new business organically.
We discovered that she wanted to Set Up Her Own Small Business, rather than be employed. We talked about the type of day she wanted to have, and the kind of people she wanted to deal with. Our client was passionate about alternative therapies and we talked about potential opportunities within this field. A friend of hers had opened her own local alternative therapy centre and there was a treatment room available for hire, so by the time of our second appointment, she had spoken to her friend to ask what types of service would fit her vision.
By the second appointment, our client had decided that she wanted to retrain as a reiki therapist, a form of alternative therapy that provides fully clothed, hands off massage to stimulate natural healing. It complimented her friend's therapy centre and made the most of her friendly personality.
One Year On
A year later we had an update appointment to see how our client was getting on and reassess her choice to retrain. She was full of enthusiasm for her new career and was pleased to report that the business was already turning over a healthy profit.
More Career Change Stories
Find out how other people have taken the leap and made a positive career change by reading the articles in our
Success Stories Category
of this site.
You might also like...