I Left Teaching After 20 Years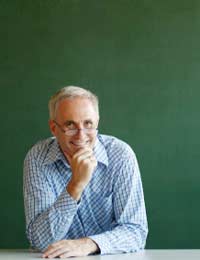 Often, when a new client makes their first appointment with a careers advisor, what they think are their issues are not really the problem. New clients think that they know what they want to do, but really it is just a reaction to their current job, rather than a realistic idea for their future happiness.
For example, if you imagine someone who has just split up with a boyfriend that was really mean with money, they may well be over-focused on looking for someone that was financially generous over and above any other qualities, overlooking characteristics such as humour and honesty.
Don't Just React – Act
Changing career can be rather like finding a new life partner – after all, you spend an awful lot of time at work! You can't just leap into a new relationship or career as a response to the problems in your old relationship or job; you have to actually want what it is in its own right.
A Career Advisor's Casebook
Much the same conversation characterised our first consultation with our new client. As a geography teacher with over 20 years' experience, Duncan felt as though he had come to the end of his teaching career. Although he enjoyed the financial security and the social status that
Teaching
afforded him, he was growing ever more frustrated at the paperwork and increased regulations.
Duncan's key concern was that the increase in report writing was taking him further away from the day-to-day teaching that he enjoyed, often making him more irritable both at home and at school. Personal frustration was also involved, in that he felt his local area was becoming more popular with 'anti-social behaviour' families, meaning that the school was more of a target for socially excluded youngsters.
He told us, "I want to be able to help disadvantaged children and be able to offer some sort of continuity and motivation, but the increase in report writing and lack of general support from the head teacher, who is always too busy to speak to in-depth, means I feel I am letting these children down."
Two Opposing Desires
It became clear that Duncan was caught between two opposing desires – first, to be a good community servant and make a difference to disadvantaged children and second, to feel happy and fulfilled in his own life.
Our discussions led to him understanding that he would never be able to fulfil his first desire unless the second desire was also taken into consideration. By simply being stoic and staying in his current job, he was not being the best teacher he could be and, indeed, was not offering a great support to the children he wished to help.
New Career Moves
We spoke in-depth about the types of community support roles that are available outside teaching. This opened his eyes to the changing face of the workplace, as many
New Suitable Opportunities
existed that were not around when he first graduated from his teaching degree.
Following a Rewrite Of His CV that focused more on the personal development aspects of his teaching experience, Duncan felt ready to apply for a few different positions that were advertised by the local council, two of which were for community support workers and one which involved mentoring young offenders, all of which utilised his experience yet offered opportunity for personal fulfilment.
You might also like...