From a Dietician to a Life Coach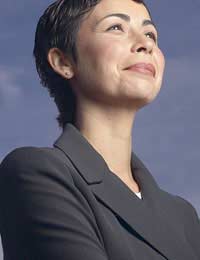 A client recently contacted us to discuss their feelings about their career. Having spent many years as a dietician employed by the NHS, she was very confused about her future.
Career Advisor's Casebook
It was clear that the client enjoyed some elements of her job and was especially skilled at putting people at their ease. However, she was growing increasingly concerned about how little impact her work was having and feeling frustrated at the lack of progress possible in her role. Although she was not really sure about what new direction she wanted her career to take, she was clear about some details.
The Key Issues
First, she was committed to utilising her experience as a dietician, rather than retraining in a totally unrelated field, as she felt she had invested a lot of time and effort into becoming an expert in diet and nutrition. Second, she was keen to stay in a people-focused role, as she felt this was an area of her job in which she excelled and felt fulfilled.
The third issue was more of a practical consideration. Having worked for the NHS since starting her career around 15 years ago, our client had a great final salary scheme in place. Very few jobs offer this any more, so it really is a golden opportunity for a secure financial future when 'jobs for life' don't really exist.
However, it was this very fact that was seeming to suck all the air and positivity out of her, as she felt like she was wasting her happiness for the next 20 or so years for the sake of a pension. While this is certainly something to be taken into consideration, there are other ways to save for your retirement and, ultimately, if you change career and become Self-Employed, there is no limit to the money you can earn.
This fact offered some comfort to our client and she immediately felt freed up from the pressure of maintaining her job for the sake of the pension. She told us, "I will have to make a success of my next career so that I earn more than the pension!"
The First Consultation
Our first career consultation focused on the aspects of her job that she enjoyed, with plenty of time to talk around her problems at work. It was clear that she was unhappy with the ever-decreasing autonomy in her role and the shrinking time she was allowed with patients. She missed the long appointments she used to offer, where she really felt she was making a difference to the patient's long-term future.
She continued to enjoy the interaction with patients and being able to make a difference to people, so it was clear that her new direction needed to utilise this Skill.
Having talked at some length about possible career options that would suit her skills and background, such as a Fitness Coach, a Lecturer or a support worker, we started to talk about the idea of becoming a Life Coach. As a life coach provides a very important emotional support to their clients, it would fulfil this aspect of her requirements. She was also excited about the idea of being able to offer nutritional advice as her USP (Unique Selling Point), bringing an holistic approach to her potential life coach practice.
One Year On
One year on, our client has established a successful small life coaching practice that often has overweight customers looking to address their eating issues in order to boost their careers. Her business is gaining an excellent reputation and getting nearer to earning more than enough to make up for the lost NHS pension.
Setting up your own business
Thinking about going it alone? Before you make the move, read our feature
Starting Up Your Own Business
on this site.
You might also like...
This was a very inspirational article for me to read as it pretty much sums up where I am right now and where will would like to be. I can't see to find the courage or energy to male the leap. Do you offer direct support as you did for this client? Thanks Kirsty
Kirsty
- 17-Aug-16 @ 5:59 PM
Hi, please help. I am at a point in my life where I have realised my strengths. I have worked in customer service jobs since the age of 17. I an now 32 and I kno that I have exceptional people skills! I love to listen to peoples problems and advise them on their life. I recently completed my level 2 counselling certificate. But to actually become a fully qualified counsellor will take me 5 years. But I feel like I could and should be doing something with my skills and experience 'now!' I have read extensive literature over the years on NLP and mindfulness. Just to enhance the abilities that I already posses, really. But what I am really after, if you can help? Us just some career advice! As you only seem to be able to get that when it's related to run of the mill office and customer service jobs? Not all of us want to do that with our lives. And for people like me, I feel there is no helpful career advice out there! Please help if you can. Best regards, Emilie. - P.s, my mobile number is 07950 995 637