I Used My Career Experience to Find a New Direction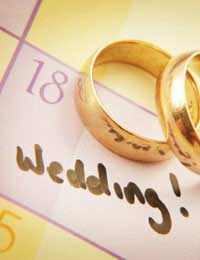 A career change is an exciting opportunity to grab life by the scruff of its neck and really do something we want to, something that's actually going to make us feel happy and fulfilled.
Some people know what they want to do from a young age, or certainly from when they leave full time education, and they can constructively spend their time working towards their Career Goal.
But what of the people who don't have a clear picture of what they want and are not compelled to work in a particular job? Those people have to be more in tune with themselves and pick up on signals that can help point them in the direction of career happiness.
Falling Into a Job After Graduation
Ellie Wright, 33, was one of the latter people. She worked in a few different jobs after leaving university and only recently felt like she was in a job that suited her.
Ellie told us, "I really enjoyed school and got three decent A-Levels. I went on to study English at Durham University. I graduated with a 2:1 and I didn't really know what I wanted to do. All my friends were planning to move to London after graduation, so I applied for a few graduate schemes. I went to a few interviews and was offered a graduate trainee role for an Events Management company. It was pretty junior at first, making lots of phone calls and follow colleagues around, but the pay was pretty good. I stayed there for three years."
After three years, Ellie was Headhunted by a competitor, offering her a more senior role and a decent pay rise. Although she had not been planning to leave her job, she was also thinking that she needed some sort of challenge, even though she was not really enjoying her job, but she had got used to it and the money!
She continued, "I thought, 'why not?', so I took it. I'd built up some decent clients and had gained some really good event management experience. The new company worked with some more high-end clients, including a number of blue chip financial organisations in the city, so I was able to develop a good network of clients."
Light Bulb Moment
Ellie had fallen into the trap of just 'doing a job', rather than using her working life to feel positive and work in a field that interested her. Her 'light bulb' moment came after a year of working for the new company.
Ellie told us, "I was working with a female lawyer for a corporate event and she told me that she was getting married. She said that she was getting stressed about the wedding as she didn't have time to get it just how she wanted. I said, without thinking, 'I can help' and she agreed there and then!"
This lead Ellie to a couple of other city clients that were too busy to arrange their own social events, such as new business launches and christenings, although the majority of her clients were interested in her wedding planning service.
Ellie said, "The business just grew organically and I was able to use all of my experience to do something I really love. Now I can't wait to get to work in the morning. "
Becoming a Wedding Planner
Read our top tips for achieving your dream job as a wedding planner in our article
How To Become A Wedding Planner
.
You might also like...