I Found the Career I Was Meant For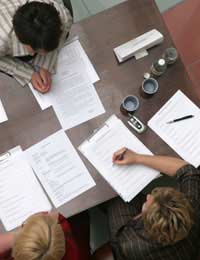 For many people, work is simply a way to make sure your mortgage and bills are paid, with any particular enjoyment of the actual work more of a bonus than an expectation. For others, work is a fulfilling but often stressful way to pay the bills. For a lucky few, work is a true expression of their character, their ambition and their passion, with the fact that it 'brings home the bacon' a beautiful benefit.
For James Goldman, 37, from Edinburgh, the majority of his working life had fallen into the first category. He felt sure that there must be more out there, but he had no idea of what he wanted and how to find it.
Looking for Something
James explained, "I always felt a sort of jealousy towards people who seemed to know exactly what they wanted to do from a young age and were able to follow their dreams. I didn't really have a clue what I wanted to do, I just knew I needed to pay the bills, but I still felt a nagging sense that there was something just right for me out there, I just had to find it."
After completing a bachelor's degree in history, James followed the majority of his friends to London in order to find a graduate job. With most of his contemporaries getting into Advertising Sales or Recruitment, James started on a graduate training scheme for a high street recruitment company.
James continued, "There were elements of the job I really liked, such as the interviewing and the sense of finding a great job for someone, but I really didn't enjoy the sales targets or the hugely competitive atmosphere."
Started Own Business
After about three years with this company, James and one of his colleagues decided to start their own recruitment company that harnessed the softer aspects of the industry without the same hard sales requirement.
He explained, "We worked out that we needed to make far fewer placements because we would be keeping the whole fee, so we could afford to concentrate on a more bespoke service. I found this way of working far more appealing and I was a lot happier, but there was still a sense that I was just 'passing time' rather than doing something that made a difference. I knew that I was making a difference on some level as I was matching candidates and clients, but it still seemed too greedy and I was uncomfortable with that aspect. I was also surrounded by very similar people from very similar backgrounds, I was keen to see a bit more of the diversity of the world."
It was a chance encounter with an old school friend that helped James to harness his true career potential. On a visit to his family in Edinburgh, James bumped into someone that worked at a local Government-run community business advice centre and asked James what he did for a living.
Lightbulb Moment
James continued, "I said that I owned a small recruitment agency but that I was thinking of selling my share to my partner and take some time out. He told me that there was a maternity cover position available at the centre for someone to help disadvantaged young people back into work, or to
Set Up Their Own Businesses
.
"As soon as he said it, I knew that was what I wanted to do, as it would utilise all my work experience while still fulfilling my need to do something of use to people. I asked him who I should contact for an interview and I called them the same day. I was offered the role for six months and, by the end of the contract I knew that this was what I wanted to do full time. I put forward a proposal for them to keep me on permanently and thankfully it was accepted. I sold my share of my recruitment business to my partner and, although I am earning a lot less than I used to, it's enough to live on and I feel so much happier. And you can't put a price on that!"
Another Career Change Success Story
Discover how one reader's chance meeting with an old teacher led to a career that has changed his whole life, in our article
A Change Meeting Led To A Career Change
.
You might also like...