Finding Work Experience as an Adult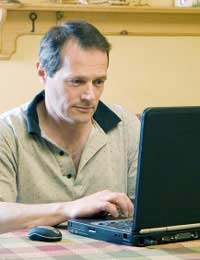 Work experience is a great way to discover the potential of a new career without totally committing to leaving your current employment and finding a new job. Work experience is not just for young people trying to decide which career path to take at 16 or 18, it's perfect for adults who are looking for a career change, too.
But how do you find work experience as an adult? At school, there are careers advisors and schemes in place to help you and point you in the direction of potential work experience opportunities. It's a little bit trickier for adults, but not impossible, especially if you follow some of these ideas.
What Do You Want to Do?
That's the big question! Don't be concerned that you have to know exactly what you want to do in order to go on work experience as an adult, but it's preferable to at least have an idea. Take time to think about what
Transferable Skills
you have, what tasks or roles you've had that you enjoy, types of project or task you would like to be involved in and what you really don't want to do. Think back to when you were young and what really inspired you.
What Time Do You Have Available?
Once you have even a theoretical idea as to what new career path you may wish to take, such as definitely not working with animals, a flexible job that uses organisational skills for example, think about what realistic opportunities you have for taking time out to use for adult work experience.
If you currently work for a very large organisation or the public sector, there may be the possibility of transferring your experience to another role or department. If you have performed well in your career so far, this is more likely as your employer will be keen not to lose you. In this situation, think about asking your boss or line manager for a secondment to another department that has more potential to fulfil your aims from the first point.
If you work for a smaller organisation, you are more likely to have to take some of your holiday entitlement to go on work experience, assuming you do not want to hand in your notice. Do not pull the wool over your current employer's eyes, especially if they are likely to find out about your work experience, but do not spell it out either and risk losing your current job.
Use Your Personal and Professional Network
Finding work experience as an adult is largely to do with who you know, as well who you know knows! As long as you are prepared to work hard and be professional, there is no reason why you should be embarrassed to request work experience as an adult, as long as you're prepared to do it for free. Explain that you're looking for a career change and their company/industry appeals to you for whatever reason. Say that you would like to work for free for a week in order to learn a bit more. Be flattering without grovelling and you'll find that people will be keen to learn from your skills while you learn from theirs.
Whether you are looking for work experience or for a new job, your personal network can prove invaluable. Find out more in our article Expanding Your Career Network.
You might also like...
Hi I'm 31 years old and have a disability I'm looking for work experience either in a nursery or as a receptionist at a hotel back in 2008 I worked in a nursery children's centre for my work placement for two weeks but this didn't give me much experiences I have entry level qualifications and struggled to get a job I have been to college but I had enough and felt like I wasn't progressing and tried apprenticeships but due to my qualifications and no GCSES I wasn't successful I hope someone from your team can help thanks
Angelina
- 8-Oct-23 @ 7:44 PM
Hi i am looking for work experience in account assistant position. Thank you
Nimmi
- 26-Sep-23 @ 5:22 PM
Hi I am looking for work experience in account assistant as I am having Acca and BA degree qualifications. I am available Oct school holiday. One week. Thanks
Nimmi
- 26-Sep-23 @ 5:17 PM
would like some help or advice on how to gain more experience that will help me get back into work
Bron
- 16-Jun-23 @ 4:55 PM
I am writing to inquire if you would kindly help me to obtain work experience as a Cad / SketchUp drafer / technician. I have successfully completed courses in AutoCad and SketchUp. Currently I am trying to get into this field and need commercial experience. Would be most grateful if you could assist me. I look forward to hearing from you. Esther
Hi, I am looking for work experience so that I can gain more experience in administration/ receptionist, I have been out of work for a very long time, this is a career change for me as I have spent most of my time rising my children.
Helen
- 28-Jun-19 @ 2:48 PM
Hi, I have worked in the healthcare sector in administrative roles (Medical Secretary etc) for about 10years. I have always toyed with the idea of Nursing or taking on a more hands-on approach in the healthcare sector. I am keen to work and gain a qualification/change career. I am very keen to volunteer or find out more. Any advice is hugely appreciated. Many thanks, Claire
claire234
- 2-Aug-16 @ 11:42 AM
hi i have got hrm certificate and small experience so i need help to found more experience about my skill even i can get volunteer i will dowhen i got experience enough if you want to help me these my contact numbers 0736864738 thanks to found that opportunity thanks
smah
- 17-Oct-15 @ 12:59 PM
I am looking for work experience so that I can gain more experience in administration/ receptionist, since I don't have much, this is a career change for me as I have spent most of my adult life in retail
tracey19867
- 25-Sep-15 @ 4:29 PM
I am contacting you to find out if you would be able to help me find any work experience so that I can gain more experience of the working environment as I dont have enough experience.
Thads
- 10-Nov-13 @ 6:17 PM