How to Handle Stress at Work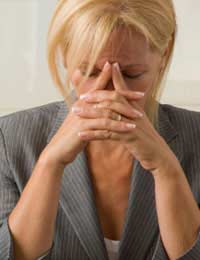 With long hours, money worries, lengthy commutes and family commitments it is no wonder that people become stressed. However, if you don't learn to handle it, then it can have a very negative impact on your life. Managing stress is an ongoing process and something that you need to work on for the sake of yourself, your career and your family.
Take Time Out
Stress at work is becoming more and more common. Companies are demanding more from their employees and leaving them frazzled. If your work is getting on top of you, you need to take a break. When you have so much to do this can seem impossible, but is very important. Even if it is just a 10 minute tea break away from your desk it will give you time to relax. Try to leave work on time as much as you can, plan things for your weekend, and book a holiday so you can look forward to a proper break.
Ask For Help
One of the main reasons that people collapse under stress is because they are afraid to ask for help. In a pressured work environment, it can seem like you can't say there is a problem. However, you need to think about your own health. Talk to your boss about delegating more work or taking on an assistant to help you. Ask colleagues if they can help take them strain.
Focus On Yourself
To overcome stress you need to focus on yourself. Exercise can be a great way to release tension, relax and give yourself a bit of 'me' time. Perhaps you just need to relax in a hot bath with a good book and a glass of wine. Whatever works for you, you need to find the time to do it. Commit to getting out of work on time at least once a week, get your partner to look after the children one day, or hire a cleaner so you have a few extra hours a week.
Talk To Someone
The worst thing that you can do if you are suffering from stress at work is to bottle it up. The best way of managing stress is to talk to someone about it. This may be a colleague, your partner or a friend but sharing the burden will make it lighter. If you feel that you don't have anyone to talk to, then seek some professional, impartial help so you can get your feelings out.
Managing stress can be difficult and it is easy to get weighed down under the pressures of work. Try to make time for yourself and take regular breaks. Work out what helps you relieve your stress, whether it is exercise, relaxation or a cup of tea, and make sure you do it. Finally, talk to someone about it. Don't be afraid to ask for help at work or find a friend or family member to confide in.
Career Change or Company Change?
Do you feel demotivated in your current job? You may think you need a career change but often just moving companies can give you a new lease of life. Find out more in our feature
Do You Need A Career Change Or A Company Change?
You might also like...