Do You Need a Career Change or a Company Change?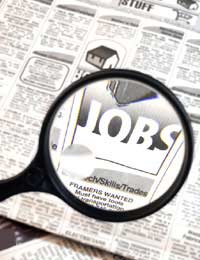 It's all too easy to fall into the trap of thinking that you need to make a complete career change. This is especially prevalent at the beginning of a new year, when you've just come back from your holiday or when someone close to you changes jobs.
Career or Employer?
While it may be the case that you do need a complete career change – particularly if this is something you've been thinking about for a long time or if you have a certain new career in mind – it is also possible that you just need to change your employer.
Now, this isn't a really simple option. Finding a new employer and going through the Interview Process is a stressful experience not to be sniffed at, but it is sure to be less frustrating and probably less costly than going for a complete career change.
So how do you know? You need to be honest with yourself about how you feel about your job and the company you work for. It's all about getting to the bottom of the real details of your job, your likes and dislikes, what you'd change if you could, and what you're happy to keep the same.
What Do You Like About Your Job?
Many people find they actually like an awful lot about their existing job, but are finding certain aspects too difficult to overlook. For example, a female
Retail Manager
returning after maternity leave may love her work but be desperate to work more flexible hours than her company allows. In this situation, it would certainly be worth speaking to the manager about flexible working and if this was not successful, consider working in an online retail environment where there are wider options for working hours.
Make a list of things you like about your job such as:
Responsibility, leadership or managerial aspects
Ability to use skills or talents, such as creativity, organisation skills, logical thinking etc.
Working with like-minded people
Knowing that you have helped someone else (i.e. in teaching, nursing etc.)
What Don't You Like About Your Job?
If what you don't like about your current job is a fundamental element, such as a sales person not thriving on meeting targets, it's likely that you need to change career. If, however, the sales person likes meeting targets but is finding that their current employer is not supportive in terms of personal development, they are likely to flourish in a similar role with a different company.
List what you don't like and include issues such as:
You don't like your boss
You don't feel you have enough responsibility
You can't see any obvious career progression
You don't feel you have a good work/life balance
What Should You Do Next?
Once you have spent this time assessing how you actually feel about your job and your employer, you will be in a stronger position to negotiate new terms with your current boss or to look for a new company. This will be because you will be clear in your objectives and that is a very desirable quality in an employee. No company wants to be paying the salary of someone who is not bothered about their job and just going through the motions. By approaching your existing employer or a new company with your aims for the future, you will highlight the value you can add to their business.
How To Avoid Career Mistakes
Before you make a career leap, find out how to avoid the most common errors people make, and the importance of doing your research in our article
Top Mistakes When Changing Careers
.
You might also like...