Making the Most of Redundancy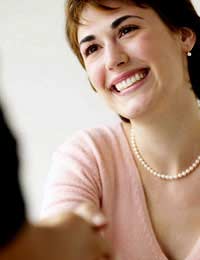 Redundancy is never a pleasant thing to have to deal with, but it is something that will happen to most people at some point in their lives. You are likely to be given redundancy pay so think about what you could do with it. Perhaps you want to take some time out, learn new skills and think about a new career. Here's how to make the most of your redundancy.
Redundancy Pay
When you are made redundant you will be given some kind of redundancy pay. How much will depend on your company and how long you have been working for them. However, generally redundancy pay is fairly generous and it should cover your expenses for a while you figure out what to do next.
Dealing With Redundancy
Redundancy can leave you feeling low and lost. You need to remember that your redundancy is not a reflection on you but the troubles of your company. Instead of focusing on the fact that you are out of a job try to see your redundancy as a new start and the chance to focus on what you really want out of life.
Learning New Skills
Learning New Skills
always seems like a good idea but when you are caught up in your career it can be difficult to find the time and motivation to do so. Consider using your redundancy payment to invest on your future by improving your skills. This may be through
Going Back To University
, taking professional courses or spending your time volunteering.
Go Travelling
Taking a gap year or time off to travel doesn't have to be the domain of youngsters. It is becoming more common for people to take career breaks further down the line and take some time to see the world. Your redundancy payment may be a nice lump sum to spend on visiting all those places that you didn't have time to see when you were working. If you have family commitments, consider splashing out on a special holiday so they can all share in your new view of the world.
Re-assess Your Career
Your redundancy payment gives you the leeway to take time out and reassess your career. It is easy to get swept along in your job and years late wonder how you got there. Use your redundancy pay to give you time to think about what you really want to do and how you can go about achieving it.
Redundancy is a common thing but can be difficult to cope with. Try to focus on the positive and make the most of your redundancy by working out what you really want to do. You should receive a redundancy payment so use it to travel, learn new skills or take time to reassess your career and make a new start.
A New Career After Redundancy
Find out how one reader found the perfect second career for him in our case study
Redundancy Forced Me to Make a Career Change
.
You might also like...