Questionnaire: Can You Afford to Change Career?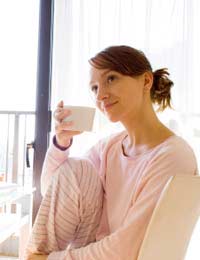 There are three key areas of support that you need to ensure you have covered before you take that brave leap into a new career. The definition of 'afford' isn't just about money – you need to be able to afford the time away from your current career, and you need to have the right support of your friends and family, too.
Of course, some people will say that you have to just 'go for it', and that you'll never make the change you dream of if you're waiting for the perfect moment to come along. There is a great deal of truth in that, and you will need to take a leap of faith, but there is nothing wrong with doing a little bit of homework.
Ask yourself the following three questions and answer honestly to see which areas of support you ought to pay a little more attention to before you make the final decision to change career.
Can You Afford to Lose Your Career Progression?
For some people in some jobs, this may not be a consideration. If you are currently in a
Job That You Hate
and would do anything to tell your boss exactly what you think of him and the company, you don't have to worry about this one! You already have a big, fat tick in the yes box! But, if you've worked hard to build a career and you're just having a bit of a wobble, it is a more pertinent question.
I have a job where people are coming and going all the time.
I work in a profession where a couple of years off are acceptable.
I work in a profession where anything more than the minimum maternity leave is considered slack.
Do You Have Enough Family Support to Change Career?
No man is an island! In order to make a real success of your potential new career move, you will need to have the support of your family. If you are currently a working mother, for example, your husband or partner will probably need to take on more than their current share of domestic responsibility. If you are a working dad that takes over looking after the kids from your partner when you get home, you will probably be working longer hours while you get your new venture off the ground.
My partner is happy for me to follow my career-changing dreams, whatever it takes.
My partner is happy for me to try a new career for six months.
My partner is not convinced that my changing career is a good idea.
Can You Afford the Cost of Changing Career?
Very few new careers will bring in big money right from the start. Even changing jobs to go to a new full-time employment can mean you have a month of no pay if you're paid a month in lieu. If your career change involves any sort of retraining or period of building up a business, you may have less disposable income than you're used to for a while.
My partner earns enough money for me to not earn for a while.
I have some savings; we'll have enough to pay the bills for at least the next six months.
My partner has been made redundant and we're relying on my earnings at the moment.
Mainly 1s
If you answered mainly 1s, you are in the perfect situation to make a career change. However, you mustn't get complacent – you must still make sure you have a solid business plan and be prepared to work hard so you don't throw away this opportunity.
Mainly 2s
If you answered mainly 2s, you can afford to change career but you're going to have to be really careful with your money and relationships. Get your partner involved in your business and accept that you'll be going without a few luxuries. It'll be worth it!
Mainly 3s
If you answered mainly 3s, you're not in the best situation to make a career change. If you feel like you really have to make the change, try to put some things in place now beforehand – perhaps see if you can take on a part-time job to bring some more money in, make sure your household bills are with the cheapest providers so you're not wasting money and talk to your partner so they understand how much this means to you. Good luck!
Ready For A Change?
Have you been thinking about a career change for a while but still not made the move? Try
Our Questionnaire
to help you decide whether now is the right time to stop dreaming about your career change and make it happen!
You might also like...
I am 29 years old currently unemployed, andCA finalist from Pakistan and having audit experience of more than four year from non big four audit firm ... Now I am started another Financequalification and want to become banker. Is it possible
confused
- 16-Feb-14 @ 7:05 PM