Quiz: Will You Be Happier If You Change Career?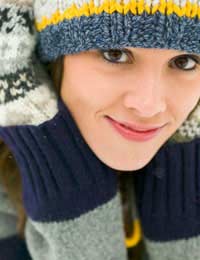 One of the main reasons that people decide to take the brave step of changing career is so that they will be happier. But what if you're not? Would it still be worth it? Ask yourself the following questions and pick which answer best suits how you feel to see if your proposed career change will bring you the happiness you crave.
What Do You Like About Your Current Job?
Ask yourself what you do and don't like about your current job to ascertain how likely it is that your career change will address the difficulties.
1) I love my current job but my colleagues drive me crazy!
2) My current job is pretty good but I am sure that I could better career development opportunities elsewhere.
3) I hate my current job as the hours are awful and the commute takes ages.
What Do You Like About the Industry in which You Work?
If you fundamentally like your job but find that the issues surrounding it are problematic, it may be that changing career is rather throwing the baby out with the bathwater.
1) I feel challenged by my job but I'm frustrated that I can't be promoted until my boss retires.
2) There are legislative changes coming into my industry and I'm not sure how they'll affect my job.
3) My clients, colleagues and competitors all bore me and I hope to have nothing to do with any of them as soon as possible.
Are Your Family Supportive About Your Career Change?
For some people that embark on a career change, their nearest and dearest are not particularly supportive or positive, which can make the change harder than it needs to be.
1) My husband/wife/partner earns enough to support us for a few months while I get up and running and they're keen for me to make a career change.
2) My family is a little worried that I'll regret leaving my current job, but they're generally pleased.
3) My husband/wife/partner thinks that the career change is a bad idea because of money/commuting/childcare/other issues.
How Did You Score?
If you answered mainly 1s, you are in the very fortunate position of being able to really throw yourself into a career change. But it may be that you don't need to go the whole hog! It sounds like you might just need a bit of a change rather than the massive change that is starting a whole new career. While this may mean that you're more likely to succeed because you haven't got to the point of actually hating your current job, you might just feel happier if you ask for a review in your current workplace.
If you answered mainly 2s, you would probably feel happier if you changed career as you've not yet been ground down by a job you hate and you do have a pretty supportive family. Think carefully about your next step and be prepared to work hard to be happier.
If you've answered mainly 3s, you're in a pretty tricky position. You could certainly be happier by making a career change, but you'll need to get your family onside first. That said, they may come round to the idea if you show how unhappy you are in your current situation, or if you just go for it and prove that you can do it. Good luck!
Further Reading
Find out more information and advice about making a successful career change by reading the articles in our
Why Change Career?
section of this site.
You might also like...
This is great, my son is doing his A levels and still does not know what he wants to do when he finishes them. My hubby is also only a few years away from leaving the Forces so it is great for ideas for him too. Thanks!!
Millie
- 1-May-12 @ 12:59 PM