Things to Consider Before a Career Change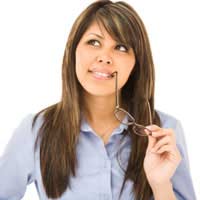 If you haven't been lucky enough to have a career change opportunity presented to you, then changing career can seem like a daunting and challenging prospect. The process of 'making the leap' can seem littered with pitfalls and obstacles, so much so that it might discourage many from venturing into a completely new career field.
But if you do your best to prepare yourself for a career change, the chances are that you'll be able to accomplish a relatively hassle-free changeover. This article looks at 10 important points that should help you to tackle any potential problems or challenges before you make the change.
1. Changing Career for the Right Reasons
You may have been dreaming of a career change for a while, or suddenly had a revelation that this is the way you want to change your life for the better. Whatever way you've come to this conclusion, you must be sure that your decision to make the change is based on the right reasons.
Have you considered whether it's just your current job that bores you? Could it be your place or work or your boss that are making your job a nightmare? Are there any chances of Promotion or Career Development within your field that will bring new challenges and interest to your job?
2. Be Sure of Your Skills
Before diving headfirst into a new career, it's definitely worth stepping back and scrutinising your skills, experience, personal strengths, and importantly, your passions. This will help you to realise whether you're really cut out for your potential new career, and whether it's really right for you. Likewise, don't underestimate yourself – can you exceed your own expectations?
3. Don't Be Put Off by the Unknown
Don't worry if, despite this in-depth analysis, you still feel some trepidation! A new career is still a big change, however right it is for you and it's perfectly natural to be a little unsure of what the future will bring. If your feelings are causing you a lot of stress, then perhaps a career change isn't right for you. However, a little nervousness is normal and part and parcel of implementing change.
4. Don't be Swayed By Fashions
All your friends might be working in PR, seemingly living a fashionable, glamorous lifestyle, but that doesn't necessarily mean that it'll be the right career change for you. Likewise, if a career field is all the rage and people are trying to persuade to you to get in on the act, or you are aware of friends or family excelling in a particular field, be sure that you're not being swayed by unhelpful influences. Do what's right for you, and you alone.
5. The Lure of Money
A successful career doesn't necessarily translate as a huge pay packet at the end of each month. Just because certain career fields pay well, it's not a golden ticket to a dream lifestyle. The old adage that money doesn't buy you happiness is a complete cliché, but true.
Big money can mean extremely long working hours – possibly stuck in a job that you don't actually enjoy. It can involve Stress, anxiety, a lot of accountability when things go wrong. Of course, if your new career field is a) viable (see points 1, 2 and 3) and b) something you're passionate about, then the potential for high earnings is a huge bonus!
6. Your Flexibility
No, this doesn't relate to whether you can do the splits or touch your toes! If you're considering a career change, you should ask yourself whether you'd be able to facilitate a change in your working hours, as well as a cut in pay. If you lack experience in your new career field, you may have to take a few steps back on the career ladder and start working your way up again. It's important that you're aware of any temporary financial set backs, as well as potential changes in lifestyle.
7. Training and Education
You might be considering a career change, but need to
Acquire New Skills
or qualifications. But before you sign yourself up for a 3-year, full-time degree course – which leaves little time for earning money, and will cost you in fees and loans – perhaps it's a good idea to do some
Work Experience
in the field you want to change to. This will help you to decide if it's really what you want to do. There is pretty much no age limit on getting work experience, doing an unpaid or
Voluntary Placement
, and remember that the time spent in this capacity will also be counted as valuable experience.
8. Give Yourself Time
If you've made up your mind that a career change is definitely in order, don't expect the change to happen overnight. Whether seeking employment with a new company,
Starting Your Own Business
or freelancing, a change in career will take you at the very least around six months to implement.
9. Seek Support
Whether trying to work out a new viable career path, needing ideas for business start up, or simply forging ahead with your new career, the chances are that you'll need all the support that you can get. Support can come in the form of business or career advice from professional bodies and individuals, as well as from family members and friends. You may find that the road to a new career is a bit bumpy, and it really helps to have a network of support around you to help with any circumstance that may arise.
10. Find the Right Help
If you want to go through a job agency or recruitment firm, make sure that you are choosy. You are, after all, a client and they are set to profit from your success. However, some agencies feel that they have a reputation to uphold, and will not necessarily put your forward for jobs that you are suited to.
For example, if you are setting your sights on a career in a particularly ageist sector, they may hesitate to put you forward if you're 'too old', citing excuses such as 'over-qualified' or 'too senior'. If you're not happy with their service, find someone else to represent you and put you forward for jobs. It's your right to be picky, as it's your career on the line.
Career Mistakes to Avoid
Find out how to keep your successful career change on track and avoid all the pitfalls by reading our article
Top Mistakes When Changing Careers
.
You might also like...
Hello there, my names Ashley And I am looking for a career change, and wanting to learn to become a painter and decorator. And as a beginner I would need to learn the steps to build up my skills within the trade. And would very much like to be given an opportunity! Kind Regards.
Ash
- 24-Jul-20 @ 10:07 PM
Lookingfora mentor Please thanks anythinghands onthanks plastering paintingdecorating Anything gardens diy
Frank Upson
- 21-Jun-19 @ 7:10 AM