Top Mistakes When Changing Careers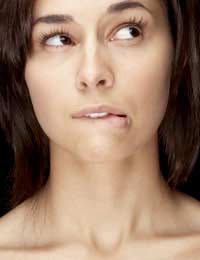 Long gone is the era in which we'd start a job in a company in our mid to late teens or early 20s and retire from the company 40 to 50 years later. Today, people jump ship all of the time, joining another company that may be better placed to offer them more money or, more often than not, a better chance of Career Advancement.
However, in a world where many people choose to also change their career, it's important that this is carefully planned, managed and thought through. Career changes have positively transformed the lives thousands of people but if you get it wrong, it can turn out to be a nightmare. We take a look at some of the most common errors people tend to make when it comes to deciding on a career change.
Too Much Emphasis Placed on Money
All of us have varying degrees of what we want in terms of our standard of living. Some people can be perfectly happy working in a remote part of the world for little money and with few basic luxuries, while for others, they'll choose to define themselves by the type of house and car they own, the expensive holidays they take, and by other possessions. The most important aspect of choosing a career change is to focus on the overall impact it will have on you as a person and your overall quality of life.
The problem arises when people determine their quality of life to be measured purely in terms of their financial wealth. They'll then seek an opportunity to follow a career path where the potential for increasing their salary becomes the most alluring aspect, which can cloud their judgement. They'll often find they'll follow a new career path which doesn't suit them, perhaps they'll feel out of their depth, they may be faced with additional work pressures they didn't have before and didn't want to have, and their quality of life will diminish to such an extent that no amount of money will make up for that.
Failure to Look Before You Leap
Some people become so
Sick And Tired Of Their Own Job
that they simply want to get out if it at any cost. They might have some vague inkling about what they want to do next but haven't really researched it. Therefore, if you're considering a career change, it's important that you look before you leap.
Where you have 'vague inkling' about what you might want to do, spend some time researching the profession and what it entails. Do you need extra qualifications and if so, do you have the necessary time (and perhaps money behind you) to gain them while Still Working In Your Current Role? What about the nature of your preferred profession? Is it a growing profession and are there plenty of opportunities? How about lifestyle? You might well be choosing a career path that will both simplify and improve your quality of life but this might mean less money. Do your current commitments allow you to do that at present?
Too Much Reliance on External Help
Often people who have reached a certain level of achievement within a chosen field will feel that they've attained a number of
Transferable Skills
which will enable them to switch careers easily and, indeed, this can be the case and many recruitment companies and so called 'headhunters' will place great emphasis on their ability to find you a better job and a more suitable career path. After all, it's also in their own interests to do that.
However, whether you're in a £50k a year job or just starting out, too many people make the common mistake of simply registering with a few agencies and then they just sit back on their laurels waiting for the phone to ring. This is a big mistake.
Whilst agencies, consultants and the like can often help in getting you a start in a new career, there are many cases where people have left a job after an agency has got them a 'new start' only to find out they're even worse placed than they were previously. Therefore, it's still important you manage your entire career change.
Speak to people who work in your preferred industry and find out more about it. Not only will this give you a better idea of whether or not it's for you, you'll also be Networking at the same time. It will be these kinds of relationships you'll be able to forge that are more likely to lead to you getting the career change you're hoping to achieve.
It can be very frustrating to reach a point in your current job where you're no longer getting any satisfaction. And while a career change can open up some wonderful life-changing opportunities, it can also have its share of heartbreak stories, too. So by avoiding these common mistakes and carrying out careful planning, you'll eventually find the right career change for you at the right time, if that's what you intend to do. The important thing is not to be too eager to make a change too quickly, as once you've burned your bridges, you may not be able to go back.
Which Career Direction?
For advice and guidance on finding the right job for you, read our article
Which Career Direction Is Right For You?
You might also like...
this country is full of companies who employ absolute and total morons.i have just jacked a firm to keep my sanity.it was never like this,all this country consists of is firms having a go at something they have never done,god help if you are a social housing tenant and you have a gas check,the engineer is more than likely just out of some training establishment,but the government collude with these firms to keep wages down,employment agencies are even worse,how do they keep going,a modern day miracle.
joe
- 20-Jan-15 @ 8:38 PM
Hey! I am a 32 year old man who hasn't really started a career yet and the cloud of fear has fast descended on my life which has allowed me to believe that I am neve going to get a career and make something of my life. As a youngster I channeled all my energy into becoming a pro footballer and as a result my education fell by the side of the road. But when that dream came to an end, I went back to school (at 24) started Uni (at 26) and graduated in Applied Sport and Exercise Science in 2009. Having applied for 200+ jobs I am still yet to land a single interview! In truth, my interests have rapidly changed from sport and as much as I love it, I don't really want to work in sport. Teaching isn't my thing, coaching pays very little and isn't everyone in the world a personal trainer now? The choice to do a sports degree was wrong, but it was all I knew at the time and I believe it's a degree that employers simply do not recognise. So where am I going wrong here and what steps do I take to retrain in something else? I wish I had done architecture, furniture or product design, marketing, surveying, business or finance. Something that would get me into a career that I could build on. At 32, I have plowed everything I own into something that I feel is worthless. So how do I make those steps into getting the career I want. A career that I can nurture and that can nurture me? Any help would be greatly appreciated. Just to note, I do work at the moment! In retail. The furthest thing from who I am. Kindest regards.
Hi I am stuck in a boring finance job. My cv is only tailored for Finance and I am stuck with a mortgage in the Netherlands. The only good thing is I know I can rent my property out as I would like tis to hopefully be my retirement fund in 20years time. But what do I do in the meantime. I hear in England the just no jobs and I don't know if I really wanna go at sit at my mum's unemployed again as I done that. It really kills the soul. I just know I can't continue to this for much longer esp for another 30years. All people keep telling me I should be grateful for having a job, which I really dislike for a very known sports brand but its in finance. What should I do.
help needed
- 11-Jan-13 @ 12:45 PM
Well, I have never had the luxury of earning 55K per annum or had excellent benefits like health care or company cars or bonuses like the banks give out but then I don't like office politics, sucking up to bosses or old boy networks, I much rather just avoid all these kind of negative working environments. For now I just do a simple job working for the local authority. I very much agree with JS in being able to just make the change in your life, don't hang about being miserable, good things do happen and I am prepared to go back into training where there are thankfully plenty of training providers offering flexible accredited training courses around your existing employment - so stuff boring jobs forever! I have also come to the conclusion that if I am going to make a career change then I might as well including emmigration as part of the package as the weather here in the UK sucks so bad that it's just awful and despressing and that's without knowing about those awful depressing employers and jobs that some people stick to doing. So don't hold back - just go and do it and make yourself happy!
I have being working in Financial Services for years and just hate my job so much. I only do it because it pays the bills. i wish i had the courage to 'jump ship'. i wake up in the morning not been able to face the day ...... When people meet me they can't believe i work in such a boring environment. Help!!!
Ter57
- 17-Jul-12 @ 11:09 AM
Sometimes you have to do whats good for you!I'm now 38 with an MSc and im chartered but have been with the same company for going on 9 years. I've tried to impress senior staff; Board members but stayed true to myself by never 'brown nosing'. Over time grown, like others, to dislike my colleagues, my senior management and loathe my line of work. The company i work for does not pay well; £25k per year for someone of my age, exprience and qualifications does not stack up. Office politics, 'old boys networks', subtle harrassment and genuine lack of progression appears to be the order of the day.Really, the bad out weighs the good, im unhappy and with time ebbing away im ready to take the plunge and leave this unsatisfactory 'comfort' zone and go seek the other opportunities that are out there. I read an article once that stated if you are anything less that 70% happy in your line of work then its time to go I.e 60% and your only 10% more happy than you are unhappy or 50% then you equally as unhappy as you are happy in your line of work and thats not healthy. Like others, I too have transferable skills but there's not that much out there at the moment so im prepared to step down to temporary contract (temping) somewhere until the right position comes along. I dont have the benefit of coming from a wealthy background and dont have much in the way of savings but life is too short not to take a risk and try something new.
MOD
- 30-May-12 @ 1:24 PM
This has been great reading. Thanks to everyone, as I finally feel less guilty and confused. The choices you make when you leave school or uni are so misinformed. I love music and sound and have invested years at Uni (i did get first class honors twice) to be only left with a huge amount of debt. I followed it with a career working in TV to become a sound engineer. It took years of terrible work (runners and edit assistants etc) before I finally got to the point. I'm proud of what I have achieved as I know how hard it is to get anywhere in Film and TV but I endured years of terrible pay and lost my job four times through company closures (this really is the state of TV presently). I started on 11k in London and made my way to 18 then 30k ish but I am now unemployed, with some freelancing but its not enough. I basically want a career that I enjoy and get paid well for. Life is full of rainy days you need to be financially secure for and I really worried I am going to end up old and broke. Everyone around me owns cars, houses... having kids, they're rich and It makes me feel awful about myself. I can't support myself let alone kids and I curse my bad choice of career all the time. Maybe there are possibilities out there but I need to know I'm on a track to security and stresslessness. The thought of some humdrum office job literally makes me want to kill myself (no joke)! Can't there be both a fulfilling creative job that pays fairly.... I've been searching for years and now I am 30 and soon to be 31. Im confused, clueless and I really don't know who to turn to. help?
fj
- 25-May-12 @ 11:15 PM
I'm finding that changing careers within a profession is as hard as changing careers altogether. It seems that employers believe that for you to be worth anything you should have known what you wanted from a career from finishing school and what your ultimate goal was going to be when you reached 30/40/50 years old. Every job change you have made should have been a pathway to your ultimate goal with no diversions or verges from the path. When they look at your CV, if it doesn't follow a structured progression route you are deemed to be less worthy than someone who has followed a 'standard' path. Oh, to be so perfect to know what you wanted from life at such a young age and to never had made a mistake when changing jobs.
PMW
- 19-May-12 @ 10:31 PM
I'm in a similar position to Tony - left a well paid job with a pay-off because I hated the atmosphere in the company and my relationship with senior managers had deteriorated, while having little idea/an open mind of the next step and an optimistic attitude. Four months down the line this has been tested, as there have been few interviews and, while I've seen plenty of jobs advertised that I would like to and know that I could do, most ads make it clear I wouldn't have a chance.It seems that many employers don't want transferable skills, but for someone to have precise experience and to have worked in a specific environment. This does become very daunting, and at the moment I'm having to remind myself how bad things became in the job. It also helps that I received a pay-off big enough to provide a decent financial cushion. I haven't been at all impressed by what I've seen of recruitment agencies, and think the only advice is to use your contacts as much as possible. So far I've had some freelance work that has all come through people I already knew, and hopefully this could develop into something more long term.
I am just starting the journey. Leaving the Military after 18 years & giving up a £50k+ (with allowances) job is never easy.I have 2 dreams; the first being to emigrate to Canada (Sister& Brother In Law already permanent residents) the second to run my own gym, however I also want to return to college & study sports therapy. All are achievable, however then comes along the devil of judging success based upon $$ & material wealth mentioned in the article. I have an opportunity to work abroad doing basically what I do in the Military for an estimated £80k a year tax free on a 2 year contract.Now I keep saying to myself that if I take the contract then the gym/college/emigrate will be so much easier with more money in the bank. Yes it will, but I will be another 2 years older & still doing a job I don't particularly enjoy & not seeing my family for Months on end. Any thoughts?
Craig41
- 9-Sep-11 @ 6:11 PM
I left my well paid £55k secure job with a big employer about 2 months ago, without any full idea of what to do next. The job was full-on demanding but without purpose - which is a hellsihly claustrophobic combination. I knew inwardly that I wanted to make a signficant change and neither tinker, nor jump from frying pan to fire. The journey of the past 2 months has subsequently been hard but my decision, to jump blindly, but with optimism, hope and heart, has been thoroughly corroborated: The depth of my previous indecision has only opened up with this new time and space; I am seeking new sources of help and inspiration; likewise I am starting to see new emerging possibilities. Had I read this article at the time and heeded its advice, it may have well paralysed me. This it a miserable, nervous, small-minded little article, written it seems by someone who has not made signficant change themselves, because there is an utter vacuum in the insight shown in the mental processes at play. JS, above, makes the same point above, with beautiful gusto. I recommend people read the timeless classic "feel the fear and do it anyway" instead and put this article in the same place you will need to put other doubting voices that you will hear when you want to change your waking day, or how you present yourself to the world: It is precisely how not to think. Burn your bridges with absolute glee if is part of the healing process, or not, as you see fit.
tony
- 30-Aug-11 @ 4:59 PM
"The important thing is not to jump ship too quickly as once you've burned your bridges, you may not be able to go back".What a miserable philosophy! Life is too short to stick with a job you hate and it may be that just jumping ship prematurely is the only way to get out of the rut. I know people who moan endlessly about their jobs but are permantly trapped as there is always some reason why now is not the right time. For God's sake liberate yourself. If you do something then good things can happen and bad things can happen but if you do nothing then nothing happens.