Finding a Good Recruitment Agency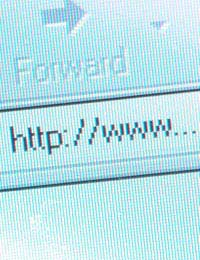 Finding a recruitment agency that suits your character and your career requirements is no mean feat. Yes, there are literally hundreds of agencies to choose from, but with so many people having frustrating experiences, it highlights that all recruitment agencies were not made equal. There are lots of excellent recruitment agencies, however, and you will be able to find one, but it will certainly take a bit of effort on your part.
So Where to Start?
First of all, you need to sit down with a large cup of coffee (or perhaps a glass of wine!) and have a good think about what you actually want to do. That may sound like a very simple question; after all, you'll probably do something similar to what you're already doing, right? Well, no, not if you're serious about a
Career Change
. Just doing what you've always done is not an option here.
Show Me the Money
Many people think that recruitment consultants are there to help you find a really great job that fulfils all your career expectations, but sadly that's not really true. Recruitment consultants are primarily paid on commission, so while they will be very pleased to find you a good job, they'll be more pleased that they've got a cut of the fee. By taking the time to think about what you actually want from your career change, you're far more likely to get a good recruitment consultant 'on your side', as they'll feel more able to find you a job, which will earn them commission – it's a win-win!
Now you're more comfortable with what job or type of job you want, you can get busy with finding a suitable recruitment agency. The internet has given rise to lots of little specialist agencies, which can be great, as long as you check their credentials. The vast majority of decent agencies are registered with the REC (Recruitment and Employment Confederation) and will display the REC symbol on their website, so look out for it.
Word of Mouth
There are three main ways to find a good agency. As with so many things, word of mouth recommendation is a great way to find out about an agency that is professional and reliable. Ask friends, colleagues, past colleagues or anyone else in
Your Network
which agencies they have used, either for their own job search or in a professional capacity. Online
Social Networking Sites
like Facebook, Twitter and LinkedIn are also great for asking for personal recommendations and also highlights that you're actively looking for work.
Google is Your Friend
Searching on the internet is also a good way to find out about potential agencies. As with any internet search, you have to put good information in to get good information out, so use search terms that include your area of expertise or relevant career terms. Look through the agencies that come up and get a feel for them – you can tell an awful lot about them by how they present themselves online.
Once you've found a few you like the look of, phone them. You can even use a false name just to see how they interact with you on the phone if you're not sure. Beware of bored sounding consultants that just say 'send us your CV' as you can be sure that they won't be proactive on your behalf. The other side of the coin is also the recruitment consultants that sound too-cool-for-school and that you're bothering them.
Trade Press
A third place to find a good recruitment agency to help you in your quest for a career change is to look in magazines that are suitable to your sector. Many agencies will advertise there and you'll get a feel for the opportunities available. Again, check the websites and make a speculative call before you decide to register.
Get Help From a Mentor
Finding a mentor to guide, encourage and support you through your career change can be invaluable. Read our article
Where To Find a Mentor For your Career Change
to discover how this person can help you.
You might also like...
@Eshwar. We hope the information in the above article was of use to you.
ACareerChange
- 28-Oct-14 @ 9:40 AM
I want to become insurance broker please can I get all the information about it
Eshwar
- 25-Oct-14 @ 4:23 PM