Going Back to Work After a Break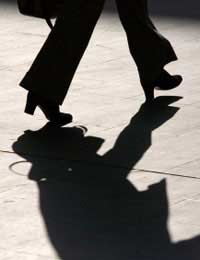 When you have taken a career break, returning to work can be difficult. If your company has kept your job open, you won't have to deal with finding work but may still find it hard to adjust. If you are looking to break back into your career, it can be challenging. You need to make sure that you have kept your skill base up to date and that you can prove that you have learnt and developed during your time away.
Prepare To Return
It is important that you continue thinking about your career while you are taking a break from it. Keeping on top of developments and
Updating Your Skills
will put you one step ahead when it becomes time to return. When you are ready to start looking for jobs, seek some career advice, find out what extra training you might need, and put together a
Good CV
detailing your absence.
Make Your Break Count
You may have taken a break from your career but it is likely that you will have had many other experiences and learnt a lot of life skills. When you are explaining your career break, you need to focus on these things and explain why they make you a more rounded person. On your CV highlight the skills you have gained and how these relate to your career. In
Interviews
, be able to give practical examples of what you have done and what you have learnt from it.
Dealing With Setbacks
If you don't have a job waiting for you to go back to, then returning to work after a career break can be a frustrating experience. The longer you have been away, if you have been raising children, for example, the more difficult it can be to return. If you are facing setbacks, try to get feedback and learn from them. Reassess what you are doing and if there is any
More Training
or experience you can get to help you find a job.
Adjusting To Working Life
Whether you have a job to go back to or are starting anew, returning to work can feel very strange. You suddenly have to get used to set hours, people telling you what to do and a general lack of freedom. Be patient with yourself and give yourself time to adjust. Try to see it as a new adventure. If you don't understand something or feel you need more help or training, then don't be afraid to ask for help.
Work Experience
Gaining work experience isn't just for young people. In fact, it can be a great way for someone who has had a career break to get back into the swing of things. Learn more in our feature
Finding Work Experience As An Adult
.
You might also like...
Hi, I pretty much shot myself in the foot, as I managed to scrape a 3rd class (honours) masters degree in biochemical engineering from UCL in 2013. Since all graduate schemes require a 2.2 and above, finding a suitable job has been difficult. I have decided to go into business development, and have completed some basic work experience in this field, from being customer service and operations executive, to quality assurance project officer and currently I'm a business sales support. Though my grades don't reflect this, I am overqualified for this position. I possess excellent MS excel skills, and can use the VBA applications, I know some C++ programming as well as html. I believe these skills are very relevant to a business analyst role. And I'm hoping to pursue this position. Can anyone advise me on how I can get myself a job in this position? Please help. Regards
Ethos28
- 17-Jan-16 @ 3:48 AM