I Fulfilled a Dream of Being a Wine Maker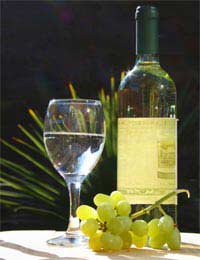 It is rare that a new client knows exactly what it is they want to do. Usually they will have a very clear view about what they don't want to do, and often an idea about something they may like to look into, but a totally clear vision for the next 20 years is rare.
Career Advisor's Casebook
However, this is what happened when a 40-year-old man had his first careers advice appointment with us. He knew exactly what he wanted to do with the rest of his life, he just didn't have the first idea how to go about it.
How to Achieve the Dream?
He was working as a supermarket manager for a large international supermarket company, having quickly worked his way up through their graduate training scheme. His career had taken him through the different departments of the store, with his most fulfilling role being the food hall manager.
Our client felt he had learned an awful lot during this post; regularly dealing with wine buyers and suppliers, working with the head office marketing department and giving feedback on store buying trends.
The Turning Point
When his next position required him to be moved to the men's tailoring department, he called us to get some advice as to how to make his dream a reality.
Having worked so closely with the wine industry, our client had decided that this was where his future lay. With both a young family to support and a craving for adventure, he wanted to buy a small vineyard in the south of France and start to produce his own wines.
Although he had the support of his family, who were also keen to start a new life in France, he needed to be practical in order to make his new venture a positive move.
We started by talking about what financial aspirations he had, along with the practicalities of Available Funding. He was prepared to sell his north London home, which was likely to yield a considerable profit, and we talked about the different ways in which he could invest the money.
The Role of Careers Advisor
The career advisor's role in this situation was to act as a responsible, realistic sounding board, taking plenty of notes throughout our conversations that could be written up and emailed as a point of reference.
We talked through the options including different properties, wine-making research, and writing a business plan that made the most of his wine buying contacts. We realised that it was imperative that he did not spend all the proceeds of the house sale on buying a vineyard and chateau or house, as invariably there would be renovations needed, not to mention living costs until the wine was profitable.
In the end, a slightly smaller vineyard was purchased, with a renovated family home, although the previous owner had developed a good reputation for his wine and was employed for six months on a retainer in order to share his knowledge with our client.
Another Success Story
Read how another reader, James, found his ideal career in our article
I Found the Career I Was Meant For
.
You might also like...