How to Get Into Book Writing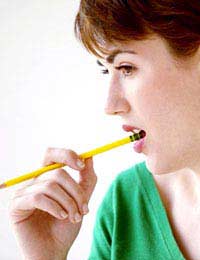 If you have extensive experience in any field, it can be very tempting to put all that knowledge and expertise down on paper and hopefully get it published as a book. But being an expert in a field is one thing; becoming a published author is something else. So how can you combine the two?
Expert Knowledge
The best advice is to write about what you know. Whether you want to pen a practical How-To book or a fact-based book on your knowledge, having extensive knowledge in the particular topic is an excellent start. If you don't know everything and anything there is to know about your topic, your book is less likely to be published, so research is the key!
Unique Selling Features
If the market is saturated with many titles that cover the same material, it is unlikely that you will get very far, unless of course you have a new and exciting way of approaching the topic. Do some research and see what existing books are out there. How does your idea compare? And how could you make your idea stand out?
Are You a Good Writer?
It's one thing to be an expert in a field and know how to do something well, it's another to capture that on paper. A good writer can put down in words what the reader understands and enjoys. Writing is an art that improves only with much exercise. Don't be afraid to rewrite!
Be CreativeBooks that are published and sell well put forward an idea or knowledge in an interesting way. People don't want to simply read information. There is a lot of competition in the book world, and readers demand creative and interesting books in both fiction and non-fiction categories.
Recommended Training To Prepare For The Role Of Book Writer
Creative writing
Research skills
Presentation skills
Communication skills
What to Consider Before Becoming a Book Writer
Write, rewrite, and rewrite again. Good writing is about editing until you get it right. Don't be precious over your words, and seek feedback from trusted family and friends.
Writing takes time; be prepared to invest many hours, days, weeks and months.
Think about why you want to write a book. It's unlikely that you will make a fortune from a non-fiction book, so if it's to fund your early retirement think again. To give you further credibility in your field and to improve your CV are good reasons.
Book Writer: A Case Study
Mary had worked for 30 years managing large-scale programmes in the finance industry. She felt that she'd experienced much in her career, and her opinion was often sort by her colleagues and others in her field. Over the years she'd built up quite a reputation and was beginning to be considered somewhat of an expert in her field.
After some research into the current market, Mary discovered that there were few practical How-To books in her particular expertise, so she decided to write a book of her experiences. Her book has been published and sells slowly; she hasn't made a fortune. However, it has opened up the opportunity for her to become a speaker at various business functions, which in turn should get her name known more widely in the right places.
You might also like...