Making Sure You Don't Undersell Yourself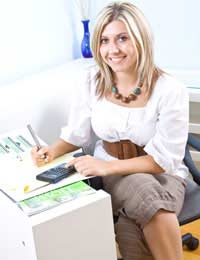 Although learning how not to undersell yourself can be one of the toughest aspects of being self-employed, it is also perhaps the most valuable. After all, how different would your Work-Life Balance be if each project, or hour worked, earned you another 25%? Or if those little jobs you do for free because someone asked you to were actually paid for instead?
For any self-employed person, whether you are An Artist, a consultant or a shop owner, being paid a fair price for your time, effort and expertise is the difference between making a success of your business or not. It simply cannot be overstated how important it is to learn this skill, as you will find that people (including clients, potential clients and friends and family) will somehow take you more seriously. It is also the case that you will feel more in control of your self-employment, rather than the sense of being 'controlled' or even bullied by clients that expect you to work for very little.
Do Your Research
The first thing is to be aware of what is a good rate of pay in your industry. The various employment agencies and industry-specific forums on the internet often have salary surveys or advice on what hourly rate, or per project or product rate is suitable for your business.
It is worth noting that not underselling yourself does not mean pricing yourself out of the market. Any self-employed person needs to be competitively priced in order to win business, and with the impact of the global recession still having a great impact on what money people and businesses have available to spend, it is more important than ever.
It is also important to say that you have to be good at what you do. Nobody owes you a living, and being self-employed needs a great deal of personal determination. You cannot assume that you can charge the high end of the scale in your particular area if you have not put the work in, are easy to deal with and you meet, if not exceed, the needs of your customers.
Are You Good Enough?
Not underselling yourself only comes when you have worked hard in your particular field and can be sure that you are offering your clients something that they are happy to pay for. Repeat business at a fair price is what self-employed people are keen to gain, so do remember that the price for a one off job does not need to be as competitive as regular work from a client that pays quickly. Similarly, if you then end up having to chase a client to pay an overdue invoice, or if they are always asking for changes or 'freebies', then your standard price may need to increase.
Charging a Fair Price
So how do you do it? How do you make sure you are getting a fair price for your work, service or product, especially at a time when people do not have much cash to splash? Assuming you are good at what you do or offer a product or service that people want, it is your responsibility to charge a price that means you are happy to do the work. You cannot go back and charge more later – this never happens!
Once you set a price, clients will expect it to stay the same. Be confident and positive. Don't say, "I'm sorry but it will cost this much," say that your charge for x is y in a straightforward manner without apologising. Then do the work brilliantly!
The Self-Employed Confidence Boost
For top tips and advice on harnessing the new-found confidence of being self-employed, read our article
What Is The Self-Employed Confidence Boost?
You might also like...