How to Become a Session Musician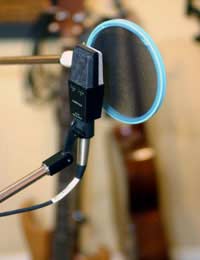 Without wishing to shatter your dreams of a creative career change, it's important to state, right from the beginning, that there is no fast route to becoming a session musician. The vast majority of session musicians have worked hard at their chosen instrument for many years, and have built up a network of studios and record labels that call on them for professional recording sessions.
That's not to say that you cannot change career and become a session musician, it's just that it's really hard, over-subscribed and highly competitive. You do need to be realistic. This article is not the written equivalent of a tuneless, chubby kid's mum at the X Factor auditions, saying that he's going to be a star. He's not and nor will you be unless you're really, really good. You need to know exactly how good you are and put the work, Networking and practice in to being as good as you possibly can.
There is plenty of work out there for session musicians, especially if you play an unusual instrument to a high standard, live in London or near a major television production centre and are totally professional. This is not the kind of job that you just 'have a go' at; it needs total dedication and an acceptance that you need to earn your stripes.
Have You Got the Skill?
In order to even start thinking about a change of career to become a session musician, you'll need to ensure that you have the following skills.
Play at least one instrument to a very high standard
Are able to read music, or at least notation
Have a good standard of music theory to be able to interpret briefs
Have wide-ranging music knowledge to be able to understand references
Are organised
Are totally professional
Have access to reliable transport
Are skilled at networking
Be Realistic
Of course, being able to play an instrument to a high level is easier said than done. It's one of those things that we say we 'always meant to learn' but never get round to it. Presumably, if you are thinking of making the brave career change to become a session musician, you already have musical ability. If not, this really isn't a good career move for you.
So, if you match all the above list of skills, and are realistic about your level of talent, where do you go from here? Do be aware that it is quite a cliquey business, so you'll need to have your eyes and ears open to any possibility to get a foot in the door. This may mean waiting until someone else is ill or makes a mistake, but that's life. It also means that, once you do get that illusive foot in the door, some other aspiring musician will be poised to take your place, so you cannot let your standards slip.
Networking
A good place to start is by calling through a list of recording studios in your local area to see if they work with session musicians. Television production companies are also a potential source, as well as theatres. Note the names of everyone you speak to, and never be rude to anyone because you never know who you'll end up working with another time, and don't badmouth other musicians; it's a very close knit community.
Once you start getting work, be sure to build up a show reel that you can use to attract more business. You can also use social networking sites to build your profile.
Are You Ready for a Change?
Not sure if you are ready for a career change or not? Take a look at our
Questionnaire
to help you decide if now is the time to stop dreaming about your ideal job and make it happen!
You might also like...
How do I put my profile on Nmp to become a session musican
cowboy
- 28-May-15 @ 11:37 AM