The Knock-on Effects of a Career Change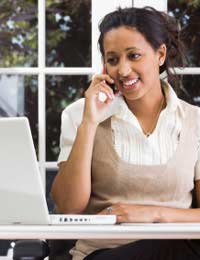 There are positive and negative knock-on effects of a career change, so it is wise to be aware of the potential impact on your life before you make the leap. As with every important decision, there is rarely a 'no risk' option, so while you need to assess how a career change will make a difference in your life, it doesn't mean that you shouldn't still go for it!
Self-Confidence
A great knock-on effect of changing career is that, in the vast majority of cases, the person feels a huge increase in their
Self-Confidence
. This is primarily down to the fact that they've actually done something positive rather than simply talking about it, as most people do, and that brings with it a great sense of achievement. A great by-product of this increase in confidence is that the new business or new job is far more likely to go well and succeed, as the person is feeling good about themselves and their ability. That's definitely a win-win situation!
Feelings of Jealousy
Clearly, this is a negative knock-on effect of a career change. Many people that take the brave step of starting a new career find that friends, family and acquaintances can actually find it hard to deal with. This is almost always because that person had their own dreams and
Goals
(which may not be anything to do with a career change) and your braveness hits a nerve. They take this out on you rather than address their own feelings, which can make seeing them difficult as they may make nasty comments or be critical of you and your career change.
Practical Issues
There are practical knock-on effects of a career change as well as emotional issues. If your previous job had its own crèche, for example, it may be that you have to find a reliable childminder for your children now that you have started a new job. Or perhaps your new job requires a more sophisticated working wardrobe and you have to go to the dry cleaners more… the issues can be big or small! There can be issues with the journey to work if you need to change your normal time of leaving home, or you may need to spend more on commuting.
Concern about the Career Change
Just because the idea of making a brave career change is considered exciting and proactive, it is not necessarily the case that you will love your new job. Without wishing to be the voice of negativity, some people do find that their career change isn't all that it's cracked up to be.
If this is the case with you, don't feel like you have to just 'put up and shut up' – give it time and talk to someone you trust (this could be someone neutral if you're not keen to share this with someone close to you just yet). Allow yourself to think and feel honestly about your career change, and if needed you can change again. Don't think you have to stick at it just because you should – if you are sure beyond sure that you have made the wrong decision at least you know you have the confidence to do something different!
Funding a Career Change
Changing careers can be a very daunting prospect, not least because of the financial implications. For tips and advice on gaining financial assistance, read our article
Where Can I Get Help With Funding A Career Change
.
You might also like...