Coping With a Loss of Status After a Career Change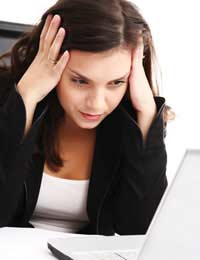 It's all too easy to focus on the good bits of a career change – following your passion, spending more time with your family, having a shorter commute – but it's important to appreciate that there can be down sides too.
For many people seriously considering a career change, their current job is something they desperately want to get away from, for either one main reason or any number of little reasons.
But what if there are plenty of things you like about your job that you've just lost sight of? Part of realistically assessing whether a career change is right for you is to look at the positives as well as the negatives. The bottom line is that it it's unlikely that a new job will have none of the bad bits of your current job yet retain all of the good bits. Very often you'll have to take a drop in salary, at least while you work your way up a new ladder or spend time building up a new business. You may also have a very steep learning curve that's far from plain sailing.
Stress Factors
One of the most unexpected stress factors in making a career change is the lack of status that can come from leaving what many people would consider a 'prestigious' career to a more 'freeform' career.
Take the high-flying lawyer that's had enough of never being home to put her kids to bed or go to school plays. She dreams of living a more balanced life and use some of her creative skills, so she decides to jack in her job and start a cupcake business, using her professional contacts to win corporate business quickly. Sounds perfect, doesn't it? But it doesn't feel quite so perfect when her old colleagues see her arriving in jeans with boxes of cakes instead of a power suit ready to take on a case. For some people, that's exactly the type of change they want, but it's important not to underestimate the curious feeling of a loss of status – even if you don't think you are status driven.
Or how about the successful medical rep who's used to beating targets, making plenty of money and having to be in a different city every week? He dreams of being able to be in one place for long enough to meet someone special, to be able to use his brain without having to be 'selling' all the time. He decides to use his pharmaceutical industry experience and love of writing to become a freelance medical copywriter. But although he's able to work from home and set his own hours, he's not able to meet the financial levels he achieved and is getting thoroughly cheesed off with having to cancel gym memberships and say no to stag weekends.
There are a hundred and one reasons why a career change can mean a loss of status, and it's by no means just about money, even though that is a 'shorthand' in many cultures for how successful you are. For people who have (consciously or sub-consciously) got rather used to being able to say 'I'm a doctor' or 'I work in the City', even a much-wanted career change that replaces those labels with 'I'm a mature student' or 'I'm starting a coffee shop' may not feel quite so exciting in the wrong situations.
Are You Status Driven?
Very few people want to admit that they're status driven, or that they only stick with their job because they like the money or enjoy their professional status, but it is certainly true for many people. You may not accept this about yourself, or to realise that when you're with certain friends or at weddings with old university pals you regress into point-scoring games of one-upmanship.
Dealing with a loss of status is not as easy as saying 'but this is the job I've always wanted', even if it's true and you have no worries about your career change. Accepting that you do actually miss your big annual bonus, or that you hate having to say 'I used to be a lawyer' instead of 'I am a lawyer', is the first step. Understanding what you've lost as well as what you've gained with your career change is important, as it's all about understanding yourself and what drives you. Maybe you realise that you want to make more money, or that you don't actually want to work from home every day. You can make steps towards making your dream career change and what you love about your current job meet in the middle, and that's got to be the best of both worlds.
You might also like...