Can You Afford to Go Part Time?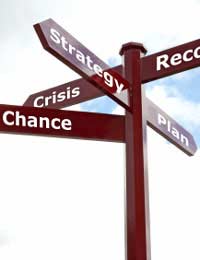 While there is no one set amount of money or circumstances that are the deciding point for whether or not you can afford to go part time, there are certainly some questions for you to ask yourself that will help you decide.
Certain questions will have more importance for some people than others, and so you will need to assess each question on its relevance to your situation. For example, some people could not bear to have a year or three without a holiday in the sun, whereas for others, a weekend break in the UK is enough to keep them ticking over. Remember, there is no hard and fast rule – what suits you and your family might be terrible for someone else – but as long as you are being honest with yourself and your family, that's all that matters.
What Are Your Fixed Outgoings?
Note the careful use of the word 'fixed'. While the definition of fixed may vary from family to family, be clear what amount of money you simply have to find month after month. Mortgage, rent, council tax – those things cannot usually be changed. Certain things may be a little bit flexible – gym memberships or after-school clubs may be hard to say goodbye to, but you must weigh up whether you and your family would be better off in the long term without them if you went part time.
What Are Your Flexible Outgoings?
There are often many ways to cut your flexible outgoings – frequently without even too much hardship. It's also really rather satisfying to feel as though you are not wasting money, or lining the pockets of the supermarket bosses, but spending your hard-earned money on food that you then throw away (bagged salads and pots of yoghurt are the worst!)
Meal planning is the way forward for cutting costs in the supermarket, so write a weekly list and stick to it. Even better if you do online supermarket shopping, and there's always a free delivery code about if you search on the internet.
Is Your Employer Positive About Part-Time Working?
Of course, rules and legalities are one thing, but in the
Current Economic Climate
many employees are keen not to rock the boat. While that doesn't mean that you can't stand up for yourself in the workplace, it may mean that you that would prefer not to 'stand out' for what could be perceived as negative reasons either. It is also worth bearing in mind, however, that
Part-time Workers
are cheaper, so if your employer is looking for ways to cut costs, approaching them with regard to requesting part-time work could be in your favour.
Think about what your employer's 'hot buttons' are right now and address them with your request to work part time, if you decide to go ahead. So if the company is cutting costs, make your proposal about the money they will save. If the company is keen to win new business, say that you will be more focused and determined in your part time hours. Always remember to suggest the benefits from the company's perspective, rather than just your own.
Are You Happy Working Full Time?
This is the biggie really, especially if you've worked out that you can financially afford to go part time and worked out how to ask your employers. And it's not just your happiness, it's the happiness of your family. Are you able to attend important school functions, or are you asking too much of your own parents with regards to childcare? Is your partner happy for you to go part time, or do you feel as though you'll just end up doing more housework and not feel like you're using your new 'free time' effectively?
Only you can answer these questions, and decide what is important to you and your family. Working part time can be the Holy Grail for many people – enough professional stimulation and earning power to feel challenged, and enough time outside work to spend with family, friends or on your own projects.
Work-Life Balance
Everyone strives to achieve the perfect balance between work and home life, although it can sometimes seem impossible to achieve. To find out more read our article
Finding A Work-Life Balance
.
You might also like...