Finding a Work-Life Balance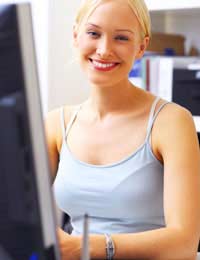 Work-life balance is a bit of a buzz phrase at the moment, but one that is very important to everybody's life. It can be difficult to strike that balance or even know exactly how you want it to be. However, once you try to achieve it, you will find your stress levels fall, you work better and are a nicer person to be around. Finding work-life balance is not a magic cure but an ongoing process that will shift as your life changes.
What Are Your Priorities?
Depending what stage of your life you are in you will have different priorities. As a young person you may want to work hard at your career but still have time for a social life. If you have children, you will probably want to spend more time with them. Finding your own work and life balance starts with knowing what it is you want to achieve. Having a clear goal in mind will help focus your efforts.
Have Hobbies
Saying you are going to go out for dinner with your friends is a great idea but often something that is easy to put off or get out of. If you have fixed hobbies, such as a weekly dance class or play rehearsals, you will have more commitment. By fixing this schedule you will be more motivated to get your work done and go home.
Work Smartly
Most people find it difficult to achieve a work-life balance because they have too much work to do. You need to think about how you could handle your workload better so you can get things done quicker. Look at your processes and if you could be more efficient. Try to multi-task or be better at prioritising. Don't feel that you need to do everything and be willing to delegate work to others.
Make Small Changes
Deciding to overhaul your work and life balance can seem like a huge task, so just take it step by step. Pick a small thing that you can change, such as committing to getting out of work on time once a week. Once you have managed to do this on a regular basis you will see that it is possible and be able to aim towards something bigger. A work-life balance needs to be achieved over time at a sustainable pace.
Talk To Your Boss
If your work is getting on top of you and you can't see a way to achieve a work-life balance, you need to talk to you boss. Explain your commitment and give examples of what you do. Let them know that the
Stress
is making it difficult to keep up and that you could do with some help. There is nothing wrong with asking for help and it can be good to offer some practical solutions.
What About Part-time work?
For some people, working part-time can be a perfect way to spend more time with family or pursue hobbies. While many would love to cut their hours, finances often prohibit it. Read our article
Can You Afford To Go Part-Time
to see if this is a option for you.
You might also like...