Don't Let the Office Party Damage Your Career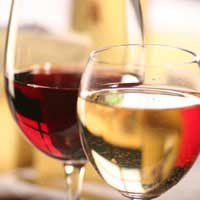 It's that time of year again when you pop open the champagne, let your hair down and have some much deserved fun at the office party. There is nothing wrong with having a good time but you need to remember that these are still your work colleagues and you need to be aware of your behaviour. Back at work on Monday you don't want to be the talk of the office for all the wrong reasons, and any stupid moves could have a bad effect on your career.
Watch What You Wear
If you are stuck wearing a stuffy suit or boring uniform all year, it is natural to want to show off your style at the office party. However, you still want people to be able to see you in a professional way so think about what you decide to wear. Anything too short, too low cut, or too garish or offensive is not a sensible choice. Choose something that is fun and flirty but that you would still be happy with your dad seeing you in!
Limit your Alcohol Intake
Once the free alcohol gets flowing it is easy to get a bit carried away. When your glass keeps getting filled up or you start drinking early, you often get drunk quite quickly without really noticing. Having too much alcohol can lead to all sorts of embarrassing behaviour so it is best to limit your intake. Try alternating each alcoholic drink with a glass of water or juice, and make sure you eat something to stop the alcohol being absorbed so quickly.
Think About Your Behaviour
It's always funny to see the prim and conservative one in the office suddenly dancing on tables at the office party, However, it's not so funny if it's you. Before you do or say anything that you might regret, think about your behaviour. Remember that your managers and bosses will know what has happened and might see a side of you that they don't like. Consider
Your Career Development
and how a boozy mistake could impact it.
Office Relations
Everyone's heard a good story or two about finding a couple cavorting in the cupboard at an office party. It is funny to gossip about but really not a clever thing to do. Many companies have strict policies about office relationships that you don't want to blatantly flout. Even if yours doesn't, facing the embarrassment and gossip on Monday morning is unlikely to be worth the encounter.
Office parties are a great treat to look forward to and it is a good way to get to know your colleagues on a personal level. However, you need to remember that these are the people that you work with and any inappropriate behaviour will soon get back to the bosses. Think about what you wear, limit your alcohol intake and make sure you don't do or say anything you will regret. Avoid getting involved in any romantic liaisons and remember that gossip is no fun when you are the source of the joke.
Office Gossip
Gossip happens in any office, but it will reflect better on you and benefit your career if you stay out of it. Find out how in our article
Dealing With Office Gossip
.
You might also like...