Understanding the New Online Economy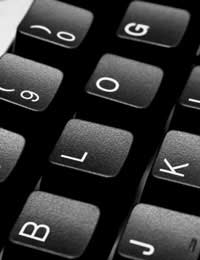 There are so many ways to make money online that the idea of shelling out for a lease on a retail shop or office space can often be perfectly unnecessary. Understanding the new online economy is all about being open-minded as to how you make a living, or at least how you make some of your living.
After all, just 10 years ago who would have thought that it was possible to earn a living buying stuff from charity shops and then selling it on internet auction sites? It certainly wouldn't have been an option suggested by your careers advisor! There are so many different (and often quite random!) ways to earn money online that it is impossible to list them all – the most important thing is to be flexible about opportunities that present themselves.
What about Blogging?
Even though blogging just started out as a form of communication, with individuals sharing their thoughts with others online, it has grown to be a way to earn money. Popular blogs usually
Begin As A Hobby
– like restaurant reviewing, fashion commentary or a travel diary – but as companies that are connected to those industries realise that their target audience is reading these blogs, advertising on the blogs is very appealing. This is where bloggers can earn their money, or through their blog being syndicated.
Running a Website
The potential for earning money through a commercial website is endless. It's not just having a website that sells products that people buy, it's also about having a website that has valuable content. Traffic is what's most important about websites, and unique traffic in particular – new visitors to your site. So, yes, you can sell online to anywhere in the world, but you can also create a website that is able to earn money through the visitors because of pay-per-click advertising from companies that are interested in getting the attention of your visitors.
Online Sales Communities
It's not just the famous internet auction site that lets you make money online without having your own website. There are a couple of online sales communities that aim to 'connect' sellers with buyers for all manner of items. Etsy is perhaps the most popular – it's a global website that allows people who make things (think handmade leather goods, dresses and wooden furniture) to show their wares on one site and acts as a 'go-between' portal. It's a great way to test the water before setting up your own website, and learning more about how to sell to customers online.
However you earn money online, it is imperative you remember that customer service is still important. Many websites forget that, and many websites or online sellers never even considered the satisfaction of their customers in the first place – why do you think there are so many online scams and dodgy websites that just take your money and don't send you the product? It's easy to get away with it, but that doesn't mean that they have a legal, professional or decent business. You still have to offer great service and go the extra mile for your customers.
A Part-time Career Change
Making money online could be a perfect project to set up part-time. Find out more about how to achieve this by reading our article
What About A Part-Time Career Change?
You might also like...