Dealing with Career Setbacks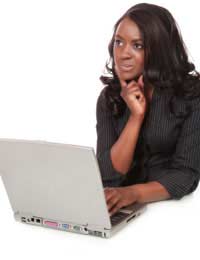 At some point in your career you will have to deal with setbacks. Whether it is small things like the printer breaking, or more serious setbacks like missing out on a promotion. Whatever the problem, you need to put it in perspective and focus on the positive side before you can move on. Look at the bigger picture of your career development and decide what you can do to move forward.
Dealing With Disappointment
When you encounter a setback in your career it can be tempting to crawl under the desk and cry. It is natural to feel this way and you can't expect yourself to spring back into action straight away. Give yourself time to deal with the disappointment. Figure out why it happened, process your feelings, and treat yourself gently while you come to terms with what has happened.
Focusing On The Positive
Once you have given yourself time to deal with the setback you need to work on moving forward. The first step to doing this is to focus on the positive. It may not feel like there is anything positive about the situation but there always is. What have you learnt from it? What has it taught you about, your work or the industry? How can it give you a new perspective on your career? It only has to be one small thing but looking at how the setback has benefited you in some way will help you get over it.
Looking At The Bigger Picture
When you suffer a career setback it is very easy to be insular and not be able to see beyond it. You begin to think that this one event is the end of the world and you will never achieve anything again. Instead of thinking this way focus on what else is going on at work, in your life, and in the world around you. Look at your past achievements and how well you have done in your career up until now. Be thankful for your friends and family and realise that there are bigger tragedies in the world.
Moving Forward
Once you have come to terms with your setback, dealt with the disappointment and found something positive to focus on, it is time to move forward. Think about what you want now. Do you want to go for that
Promotion
again? Do you want to
Change Companies
? Have you been inspired to start a new career? Whatever you decide you want to do, it is a good idea to seek some career advice. Allow the experts to help you as move forward with your career development and get ready to look back on this setback as a catalyst for change.
A career setback can leave you feeling as if you will never recover. Give yourself time to deal with it and then focus on the positive and what you have learnt from the experience. Try to look at the bigger picture and think about how you are going to move forward from the situation. It can be helpful to seek some career advice to guide you along the road to recovery.
You might also like...