Going Beyond Your Job Description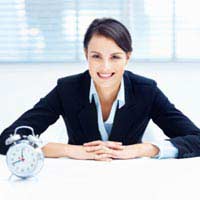 We all know there is no such thing as a free lunch. In these recessionary times, the jobs that may previously have been considered a cushy number are now a hot bed of competitively and potential redundancies. With the harder, more target focused or less stable jobs of the past now even more difficult to keep, let alone perform well in, it's clear that now more than ever we have to go beyond our job descriptions to make sure we're not in the firing line if Redundancies come around.
So how do you go beyond your jobs description without looking like you're sucking up to your bosses, or going into a decline because you feel like you're selling your soul? Although it's not easy, after all, there are probably hundreds if not thousands of people who'd love your job, it can be done.
Networking Opportunities
There are
Networking Opportunities
in the most unusual places – you don't have to join every breakfast meeting chapter in your area to build business relationships and your ingenuity will reflect well on your commitment.
It may be that your children go to school with the children of a fellow parent that works in your field, or could become a client. Perhaps you sit on the train next to someone that's looking for a contact in your industry, or a community event needs sponsorship – there are all sorts of ways to boost your Networking Potential if you think outside the box.
Adding Value
Although the term 'adding value' has become a bit overplayed in the workplace, it is certainly for a reason – companies cannot simply keep doing what they've always done any more and expect people to pay the same for it. Everyone has to be offering something a little more, a little different or a little cheaper. Rather than cutting costs, businesses are all about working out how to increase their prices (or at least not have to drop them) by increasing the perceived value to the customer.
So if you sell software, think about adding in training on how to get the most of it 'for free'. If you have a farm shop, why not make ready meals using your ingredients? You could try offering to deliver chocolates from a local supplier if you're a florist or a recruitment agency could provide CV writing services or interview coaching.
Holidays, Sickness & Being On-Time
Even though there is no excuse for tardiness in the workplace at any time, during a recession and the difficult economic period that follows it, everything you can do to show good will is worth its weight in gold. Put simply, don't be late for anything. Client meetings, Monday morning, back from lunch – just leave a little earlier and allow time for whatever could go wrong (if the train is always packed, get an earlier one). If you don't, you could end up with far more time on your hands as regular lateness is bound to be on your files when redundancies are likely.
If you're even lucky enough to be able to afford a holiday at the moment, what with the terrible Euro exchange rate, increased airport taxes and possible short working arrangements, you will need to plan the time carefully. For a start, don't just book something and then ask for time off. Check with your boss or line manager when there is space for you to take a holiday and then book – ideally just a week so your employees don't realise that they could possibly manage without you!
The same goes for illness. Of course, if you're really ill you need to stay at home and recuperate, but if it's just one of those days where you don't feel your best, have a vitamin drink, a large cup of sweet tea and get in the shower! Sick days are one of the first things a company looks at when they need to make redundancies, so go that bit further and push yourself.
Standing Out At Work
Read our article
Show Your Potential to Decision Makers
for tips on how to stand out from crowd at work.
You might also like...