Show Your Potential to Decision Makers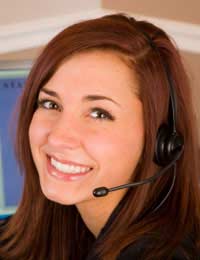 There's no point in performing well in the workplace if someone else is going to take the credit for your hard work, especially in a difficult economic climate when head counts may need to be reduced.
Although you don't want to be one of those show-offs that has to get a belly rub every time they send an email, you do need to be your own cheerleader – after all, if you don't, who will? Take charge of making sure the decision makers (good and bad!) know that you're exceeding in your role and you'll be in a far stronger position when redundancies, Promotions or pay rises are in the frame.
Show Your Potential in Meetings
There is a certain etiquette to
Performing Well In Meetings
that helps to highlight the fact that you're both a team player and able to work well on your own. The first element is the shallowest, but first impressions count, so make sure you're on time if not a little early and are dressed in an appropriate manner to your role, your company and the people present. Remember that you'll probably be sitting down, so no low cut tops, dangly earrings or hair that keeps falling into your eyes.
You need to ensure you are well prepared – there will probably be some sort of memo, email or notice about the meeting, so read up. If the meeting requires a presentation from you, however short, this is the time to shine. Have printouts of the content of your presentation, use clear, concise language and make sure you have a beginning, middle and end that addresses the needs of the company. Speak slowly and clearly, making eye contact with the different members of the group.
Show Your Potential via Communication
Email, letters, phone calls and face-to-face meetings all speak volumes about your competency in the workplace. Don't score an own goal by making spelling mistakes or grammatical errors, or by using inappropriate language. Follow up email requests quickly and effectively, using relevant links or examples as necessary.
On the phone, be sure to speak clearly and eloquently. It's best to steer away from any jokes or gossip. If you don't know the answer to a question, say that you want to check and you'll get back to them (make sure you do!) rather than garble some random information.
Show Your Potential in Reviews and Assessments
These are the perfect times to really show off about your skills, achievements and potential in the workplace. As long as your language and body language is positive and assertive rather than cocky (no hands in your pockets or pointing gestures, have a slight smile and make eye contact) you will be able to present yourself in a manner that highlights your best points.
The aim here is to show not only what you have already achieved for the company, but what you're able to offer them in the future. Consequently, even in a review don't just stick to an overview of what you've done up to know – talk about ideas for projects, saving money or improved efficiency and you will be considered a rising star!
Working Out-Of-Hours
During these recessionary times, it pays to put in the hours. Find out how to improve your career chances by
Utilising Out-Of-Hours Opportunities
.
You might also like...