How to Recover from a Career Mistake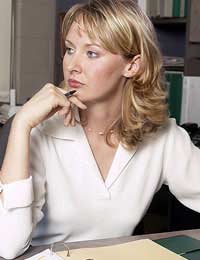 If you've fallen into a career mistake, it can feel like your career is over. It is natural to feel this way but it is possible to recover from your mistake and continue with Your Career Development. You need to accept what you have done, deal with the embarrassment and disappointment, and then get ready to move on.
Focus On The Positive
Feeling self-pity is natural but not constructive, so you shouldn't indulge it. It may take time to come to terms with your new situation, but then you need to start thinking what you are going to do about it. Consider your options, what you would like to do and then take steps towards getting back on track.
Be Honest
The worst thing that you can do about any kind of career mistake is to lie about it. Not telling the truth only makes things worst and means you are just committing another career crime on top of what you've already done. You need to admit to what you've done, accept the situation yourself, and repent for your sins. There is a difference between lying and focusing on the positive, so learn to talk creatively about what happened.
Seek Advice
If you have committed a cardinal career mistake, it is a good idea to seek some professional career advice. You won't have been the first person to do it and an advisor will be able to give you an honest outlook about what your options are. Talk to people in your company, if possible, and also to friends and family who will be able to support you through this difficult time.
Learn From Your Mistakes
It really is possible to recover from a major career mistake, but you need to learn from your mistakes. If you make a major mistake again, it's not going to be so easy to explain. Sit down and think why you did it and what you can learn from it. This will also give you material to talk about in
Interviews
so that you can show that you won't be making the same mistake again.
Careers can be tricky enough to navigate without having to recover from a career mistake. When it first happens it can feel like your career development is over but you need to pull yourself together. Accept what you have done, work out why and focus on moving forward. Never lie about what you have done but learn to put a positive spin on it. It can also be helpful to seek some career advice to get guidance about your choices and how to recover from the situation.
Five Cardinal Career Mistakes
You can ensure your career development stays on track by avoiding five ultimate career killers. Find out more by reading our article
Career Mistakes to Avoid
,
You might also like...