Gaining Awards and Recognition at Work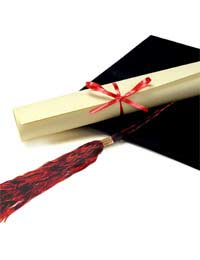 As you progress through your career and look for the next promotion or new job, you need to make yourself stand out from the crowd. One way of doing this is by having an award to your name or some form of recognition of your achievements. The first thing you need to do is some work that deserves recognition and that there is a relevant award for. Once you have managed to gain one you need to make sure that future employers know about it.
Making Yourself Known
You may be doing brilliant work but if nobody knows about it then you are never going to receive the recognition you deserve. For some people it can be difficult to put themselves forward and they feel like they are bragging if they talk about their achievements. However, letting your bosses know what you have done and taking the credit for anything you were responsible for is the best thing you can do to be considered for an award or
Promotion
.
Ways Of Recognition
When you have worked hard on something, the smallest token of employee recognition can mean a lot. Just a 'thank you' or 'great work' can give you a huge boost and keep you motivated. Better gestures are bonuses or promotions that really speak loudly about your ability and that your bosses have recognised it. If you feel that you are being overlooked or not being given the rewards that you deserve, talk to your manager about it prove that you are worth more.
Being Entered For Awards
Every company and industry has its own set of awards for employee recognition. Whether the award is internal or recognised elsewhere, it is always good for your career to be put forward. Make sure you know what awards are available and how to apply. If you need nominating, mention it to the relevant people, or if you can enter yourself then go for it. Confident, motivated people are the ones that will excel in their career.
Using Your Award
If you have won or been shortlisted for an award, you need to make sure that people know about it. Always include it on
Your CV
and raise it in
Job Interviews
. Beyond this it is important to attend any ceremonies or
networking event
s that are associated so that people are able to put a face to a name. The more potential employers that here about your achievements, the better chance you have to take your pick of new roles.
Make Yourself Known At Work
There are other ways that you can impress people at work, especially those who decide on promotions, pay rises and redundancy etc. Read our guide to putting your best professional foot forward in our article
Show Your Potential to Decision Makers.
You might also like...