Projecting Confidence About Your Career Change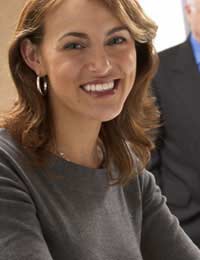 If you're not confident about your career change, no one else will be either. Launching your career change is bound to be a stressful time, so you'll need all the support you can get.
The Importance of Positivity
Being able to sound confident and positive about your career change doesn't actually have to be true – you know the old 'fake it till you make it'? Well this is one of those times. You may actually be quaking in your boots thinking about whether your new boss is going to be just as demanding as your old one, or that you'll get absolutely no customers when you
Open Your Coffee Shop
, but other than one or two very carefully selected people, you mustn't let anyone know how you feel!
You may think that it is friendly and realistic to talk about your feelings, and that people love those who are self-deprecating and a little unsure rather than the terrific bores that are unnecessarily cocky, but that's not strictly true. We may like to share a cup of tea with someone like that, but we certainly don't think they're likely to make a go of their exciting business venture.
To be the kind of person that others will think positively of in your new career change, you need to project the image of someone who is going to succeed. Even if you do pretend for a while, the beauty of this approach is that pretty soon you'll start to believe it, and that's when great things can happen.
Many career changes, whether to a New Role In A New City or a brand new business, are just as much to do with confidence as skill, although we're taking it for granted that you have the right skills to do the job (a little self-denial never did anyone any harm, but a lot is no good to anyone – you'll just waste time and money). So with enough skill to 'earn your place' in your career change, the real differentiator between you and the next person is whether or not you believe you can do it.
Be Surrounded By Positive People
Once you realise that your attitude makes all the difference, you will appreciate how important it is that the people around you share your positive approach. It can be so draining to have people around you pointing out the 'what ifs' all the time, so if you have one of these energy-sappers, it might be worth staying out of their way for a while, or at least not talking about your career change.
So how do you project that attitude in a way that doesn't annoy people? Don't forget that people respond well to those who are positive and passionate about what they're doing, so simply by doing something you love, people will be supportive. A good rule of thumb is to think how long you've been talking versus how many questions you've asked other people. Just because people will be interested in your venture doesn't mean that they haven't got lives of their own! And that counts for friends and family as well as people you may meet at Networking Events.
Get Some Advice
If you're finding the whole business of your career change a little trying and you could do with some clear advice from someone who's been there and done that, don't try to squish someone inappropriate into that role or you'll both end up frustrated. So don't assume you can ask your mother to help you with setting up a website if she can't use email!
Find yourself a suitable person to talk through the challenge with instead, such as a business advisor at your local Business Link, a trusted professional from your business network or a friend from school or university. That way you can keep the frustrations of your project away from unrelated areas of your life and get the support you need, while staying positive about the exciting challenge of your career change.
Your Career Development
Make the most of your career development by remaining aware of what is happening in your chosen industry. Find out more in our article
Keep On Top Of Developments In Your Career Field
.
You might also like...