Understanding Your Corporate Culture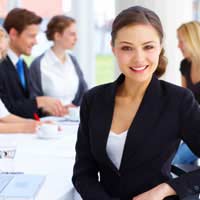 Corporate culture covers many aspects of how an organisation operates and conducts its business. It include aspects such as values, beliefs, ethics, procedures and attitudes, and it affects the way people in the organisation think and behave.
Culture becomes the acceptable way to behave within the organisation. It largely consists of unspoken rules and, to someone new to the organisation, may be difficult to recognise.
Corporate culture can be very obvious through aspects such as dress code, Work-Life Balance, work environment, job benefits, titles and organisational structure. It can also be less obvious, such as How To Get Promoted and how to get things done within the company.
Is Culture Important to an Organisation?
Successful companies tend to have a strong vision and values and these are reflected throughout the organisation. Everyone, from the senior management team down to the junior members of staff, understands and reflects the beliefs and aims of the business.
Think of some successful organisations that you know. Typically, they have a very strong image that you see reflected throughout the many ways you may deal with the organisation. Perhaps it's in how they appear, how they treat their customers, their store layouts, their drive to be helpful, or perhaps it's their drive to be the biggest cost cutter. Whatever the culture, having everyone that works for the company embody the same beliefs creates "the way the company does things".
How to Understand Your Corporate Culture?
When you first come in contact with a potential employer, such as at interview time, it's good to ask questions about culture. Understanding the culture of the company will help you decide whether you might enjoy working there. If you feel more comfortable working in a very structured environment and like the formality of wearing a suit, you might find it difficult to work in a laid back company were employees wear jeans and trainers.
But culture goes much deeper than clothing. Ask questions about how people work and how decisions are made. Perhaps there are many procedures and approval processes and decisions have a very formal, structured way to be made.
Body language can also say much about a corporate culture. Are the levels of the organisation structure very formal, or is the company less interested in formal levels of seniority?
Culture can also be reflected in an organisations objectives and goals. What's important to them? Perhaps it's being the most environmentally friendly company in the sector. Perhaps it's to make as much money as possible.
What If You Don't Like The Culture?
Changing corporate culture isn't easy and typically organisations spend vast amounts of money when they need to make large strategic change. Therefore, it's important to try to understand a little about a company's culture before you join.
Working in a company where you don't like the culture will be an up hill battle, and whether the culture is positive or negative, unless there is senior management backing to change a companies culture, you have a tough time seeing any changes.
Your Corporate Network
A corporate network can be a good resource for developing your career, as it gives you access to the right people within your organisation. Find out more in our article
Understanding Your Corporate Network
.
You might also like...