How Importance is Recruiting Software?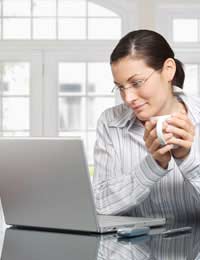 More and more companies are using social media to get a true feeling of applicants before offering them a position. Making a short list of applicants, conducting interviews and asking a string of questions is easy, but anyone can lie on their application and bluff their way through an interview. This is why companies are using recruiting software in order to scan Facebook, Twitter and LinkedIn to find information relating to the applicants.
It is estimated that ninety one per cent of employers use social media to search for applicants before hiring. Of that seventy six per cent use Facebook, fifty three per cent uses Twitter and forty eight per cent uses LinkedIn.
Upon Receiving an Application
The interview process is a time consuming one and it's one you need to fit around your daily schedule. Taking the time to interview applicants who are not right for the company or hiring applicants that you later discover are not what you are looking for is a complete waste of your time.
Being able to screen applicants upon application with CIPHR's recruiting software can save you a lot of your valuable time. Once you have put your short list together, you can screen the applicants to determine whether they are right for your computer, their communication skills and whether their qualifications really do match what they have put on paper. Of course, it is important to remember that there is nothing more important than your experienced gut feeling and it is important to remember this whilst using the software.
Forty seven per cent of employers screen applicants upon application in order to save time. Only twenty seven per cent screen after the initial conversation, fifteen per cent after a detailed conversation and crucially for those within the bracket, four per cent before making the applicant a job offer.
Reasons Why Applicants Are Rejected
When you use recruiting software you are able to get inside information on the applicants. This means that you know the type of person they are and whether they will fit into your business easily.
Sixty one per cent of employers reject applicants because of what they find on the social media sites, this is broken down as follows:
Eleven per cent are rejected because of inappropriate photographs
Eleven per cent are rejected because of inappropriate comments
Nine per cent because of drinking
Ten per cent because of drug use
Eleven per cent are due to comments they have put on about previous employers
Eleven per cent is due to poor communication
Ten per cent was due to discriminatory comments
Thirteen per cent was because they lied about their qualifications on their application
Seven per cent of them had shared confidential information about their previous employers
Positive Findings
While using the recruiting software you can find that applicants are not the right people for your organisation, you may be pleasantly welcomed by applicants who tick all the boxes.
Sixty eight per cent of employers hired applicants due to what they discovered on the social media sites, this is broken down as follows:
Thirty nine per cent hired because the applicants showed a positive impression
Thirty six per cent of the applicants didn't lie about their qualifications
Thirty three per cent had good communication skills
Thirty six per cent showed creativity
Thirty four per cent had good personal references on the site
Social media has opened up doors for employers when it comes to the recruiting process, applicants don't realise that by adding photographs of themselves drunk or at parties that they are actually damaging their chances of a good job. With the recruiting software available you can now save yourself a lot of time and effort by carefully screening applicants prior to hiring to ensure you only get the right applicant for your business.
Article written by Chris Taylor, Software Consultant at CIPHR - the specialists in Recruitment Software.
You might also like...