Is Your Appearance Holding Back Your Career Development?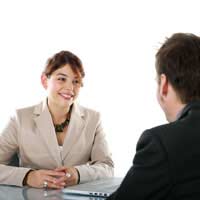 Talking about appearances can be such a delicate matter. No one wants to think that their appearance has anything to do with their ability to do their job (well, very few people anyway). While that is theoretically true, in real life your appearance does impact on your job, so it's best to get that right so your professional skills can do the talking instead of your battered shoes.
Anyone who's ever interviewed people for a job will know that first impressions do count. Even if someone has the best possible CV and perfect experience for the job, if they arrive smelling of booze in a suit that it looks like they've slept in, you're going to think twice before offering them the role.
So what if you're the person whose appearance is letting them down? It might be that there are just a few subtle tweaks that could help you get the next rung up on the corporate ladder, or maybe there are glaring issues that no one else has been brave enough to point out to you…whatever the issue, we've got the suggestions to help.
Hair
It's not just about having 'a good hair cut' it's about a hair cut that's suitable to your job and your level of professional responsibility. Sure you may love your mass of tumbling curls, but if you're the manager of a bakery, no one wants to find a long curly hair in their sandwich, so tie it up at the interview. Professional roles need a professional hair style, even if that's nothing like you wear your hair at weekends.
Rather than just asking your friends and family if your hair is professional, or can be styled in a professional way, it's best to ask a hairdresser as they do not have a personal connection with you.
Make Up
It may not be the most PC thing to say, but the truth is that most women look more polished and professional with a little bit of make up. That doesn't mean you have to have a face full of slap for work if you never usually wear make up, but even just a little tinted moisturiser, mascara and lip balm can make you look more capable. So do consider wearing just a little if you don't already and you're in a client-facing or professional role.
On the other hand, if you are currently sporting a full face of make up including bright red lips and oodles of eye liner, now might be the time to tone it down. Unless your role demands lots of make up (such as a sales person on a beauty counter in a department store), your make up should be neutral and discreet. If you're not sure how to achieve this, ask at a high-end beauty counter for advice – just make sure you say you want a subtle professional look or you'll be back at square one!
Clothes
It's not just the clothes you choose but also how well you look after them. You can have the most perfectly tailored suit but if you allow it to become dirty or have hems and buttons hanging off, you won't look professional, so whatever clothes you have you must look after them with regular dry cleaning and repairs.
It can be hard to advise on clothes as it's as much to do with how you wear the item as what it is. If you have a lovely navy skirt suit that's perfect for interviews, if you team it with a tight top that's too low cut you're never going to look professional. Similarly, a crisp white shirt is great – unless it leaves a gaping whole over your chest. That's just going to put the interviewer off!
A good rule of thumb for appropriate clothing is to check out who works in the more senior roles in the company and see what they wear. Bear in mind that 'long timers' may be more relaxed that you would be when going for promotion, so err on the side of more professional rather than less.
It's also worth remembering the old adage of 'dress for the job you want, not for the job you have'. If you're currently the secretary but have your eye on the marketing assistant's role, you can't look like all the other secretaries. You need to dress more like the marketing manager so they can see you in their team.
Hygiene
Aaah, the trickiest issue! If you have any hygiene issues, the sad fact is you're unlikely to know about it, even though all your colleagues will. Very few people will have hygiene issues if they wash thoroughly every day, shampoo their hair regularly, use an effective anti-perspirant deodorant and have clean underwear every day. Shirts need to be clean every day too, but suits just need airing (hang them outside in the evening if you can – certainly don't have them near cooking smells) then dry cleaning every couple of weeks.
If you're concerned about bad breath, make an appointment with your dentist or dental hygienist and ask them to put your mind at rest. You'll probably feel mortified asking, but it's their job and you'll be pleased you did when you know you have a clean bill of oral hygiene!
You might also like...