Proving Yourself to the Boss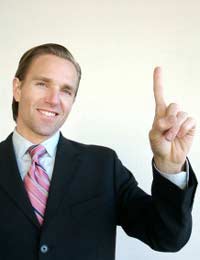 Everybody wants to impress their boss, whether it is for recognition, to gain a promotion or to secure a pay rise. Whatever work you are doing you need to make sure your boss knows about it and has a clear understanding of who you are and what you do. Make sure you work hard to exceed your targets, but be strategic about the projects you choose so you prove certain skills or play to your boss' focus.
Exceed Your Targets
Whether you are new to your job or have been there for a while, you will have been given a job specification and targets that you need to meet. This may be demonstrating basic skills, improving areas of weakness, or specific goals such as sales or deals. Whatever your targets are you need to make sure that you meet and exceed them to impress your boss.
Stay Late If You Need To
, work harder and concentrate on the key areas that you need to excel in, in order to do the best you can.
Make Your Achievements Known
There is no point doing great work and exceeding all your targets if nobody ever knows about it. The people that do the best in their career are the ones that make sure the boss knows what they have achieved. You do not need to be arrogant or overbearing about this. Simply copy your boss in on an email, mention it in passing, or bring it up in your next meeting.
Speak Up
Meetings are good places to
Make Yourself Stand Out
from the crowd. Show you have great ideas, understand problems or are reliable and consistent. Before you go to meetings think about what you want to say and prepare your thoughts. Once you get started be polite, firm and thoughtful to impress your boss with your clear thinking. Don't be afraid to talk about what you have worked on and be sure to take credit for work that others may try to claim.
Be Strategic
The best way to impress your boss is not particularly to work harder but to work smarter. Every company and individual manager will have their own set of priorities and be most impressed by certain assets or actions. Work out what these are and strategically make sure that you work hard in these areas. Still complete your regular work to a high standard but pay particular attentions to the areas that your boss focuses their attention on.
Asking For a Pay Rise
Asking for a pay rise is never easy, especially in today's difficult financial climate, so you need a well-researched and constructed argument. Read
Our Guide
to find the best ways to get what you deserve.
You might also like...