Developing a Career Plan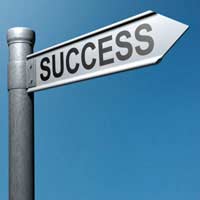 One of the best ways to take control of your career development is to set yourself a career plan. A career plan sets out what you hope to achieve and gives you measurable goals to aim for. As in life, your career doesn't always go exactly to plan so you need to reassess and re-evaluate. Your career plan should be an ongoing process that is adjusted according to your Career Development. As you career path and priorities shift, you need to make sure your career plan and goals keep up.
Know Your Priorities
Everybody has different priorities at different stages in their lives. It is difficult to predict what your priorities will be in five or ten years time, so your career plan needs to be flexible. If you are clear that you want to have a family, try to factor that into your plans. If you want to aim for more
Work-Life Balance
, think about how you can achieve that.
Ask For Advice
Planning your career doesn't need to be done alone. Asking for advice from the professionals can help clarify your thoughts and also give you things you hadn't thought of. As your career progresses and you develop your plan, you may need someone to talk it through with. Turn to friends and family for advice, talk to a trusted colleague or use an independent advisor. Stay realistic and look for people that you admire for inspiration.
Set Yourself Measurable Goals
When you first enter the world of work you may set your sights on becoming director by the age of 30. There is nothing wrong with thinking big but you need to set yourself achievable goals along the way. A career plan needs to have measurable steps in it so you know that you are keeping on track. Think about where you want to be, how you are going to get there, and what all the stages along the way are. Whether it is
Gaining A Promotion
,
Moving Companies
, gaining a qualification, or learning new skills, you will feel sense of achievement as you tick off each one.
Re-Evaluate Regularly
However much planning you do, life always gets in the way. Whether things don't go to plan, or you develop different priorities, you need to adjust your career plan to keep up. Make a date with yourself every six months to look at what you have achieved and where you want to be going. Re-assess your career goals, your progress so far and set new goals if they are needed. By keeping a close eye on your career you can guide your career development they way you want it to go.
Keeping your career on track is all about planning and flexibility. You need to know what you are trying to achieve and how you are going to do it but this may change along the way. Take control of your career by setting yourself measurable goals and constantly re-assessing your progress and your priorities.
Career Quiz
To help you decide
Which Career Direction Is Right For You
, take our quiz to make sure you are on the right path.
You might also like...