Keep on Top of Developments in Your Career Field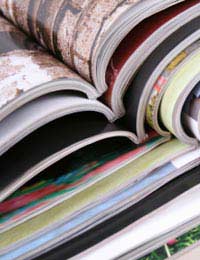 To make the most of your career development you need to keep on top of what is happening in your chosen industry. By doing this you will keep updated on important issues, movement of people and any job opportunities. Reading industry publications and subscribing to feeds can give you a good knowledge, but speaking to people and cultivating relationships is the best way to get the insider news.
Read, Read, Read
Every industry has their own key publications that print the most important news, events and information. Make sure that you read these regularly so that you are kept up to date on developments in your career field. It is also important to read a daily newspaper and find out about other news and the state of the economy. By understanding how wider events affect your industry and company you will have a broader knowledge base and aid your career.
Subscribe To Industry Feeds
We all have good intentions to pick up a newspaper or read the latest industry news but often don't do it as much as we should. To commit to learning about developments in your field subscribe to a regular source. This may be an industry magazine that is published weekly, monthly or quarterly. Or, as some people prefer, subscribe to a news feed that will send you daily or weekly emails about the latest industry happenings.
Networking
You should never underestimate the
Power Of Networking
. Not only does it get your name and company known to others, it also allows you to meet a wide range of people and learn from their experiences. Networking will let you keep up with important career news by hearing from a cross section of the industry in one go. To get the most out of it you need to attend regularly, make a commitment to contributing to the event, and make the most of the information that you gain.
Talk To People
There is no point attending
networking event
s if you don't talk to people and cultivate contacts. In your career, who you know will play an important part in your career development so stay in touch. Once you build a relationship with someone they will be much more willing to give you insider news and keep you updated on developments in the industry. The same goes for
Talking To People Within Your Company
, clients or business contacts. They will know things that could help you so take the time to stay in regular contact with them.
Keeping on top of developments in your industry and career field is key to Your Career Development. The more you know, the better equipped you are to make the right decisions. Make sure you read the papers and any industry publication and help yourself by subscribing to a regular feed to magazine. Don't forget to cultivate contacts though as people are your best source of information. Attend networking groups, get talking and build relationships so people are more willing to share their career tips with you.
The Importance of Soft Skills
Soft skills is a term for attributes that make an office run smoothly. Find out how you can strengthen these skills in our article
Building Soft Skills in a Workplace
.
You might also like...