Relocating for Your Career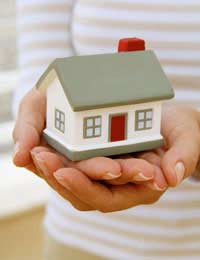 With many large companies setting up outside of London or even outside of the UK, tempting job opportunities can arise in all sorts of places. Whether it is a secondment or move within your own firm or you are starting anew, you need to think carefully about the relocation. Much of your decision will rest on your commitments outside of work, such as family, friends and property. If you decide to go for it, make the relocation work by getting stuck in, learning about your new area and making new friends.
Think Practically
Starting A New Job
, tax free in Dubai might sound like a dream come true but you need to think about it practically. Wherever the relocation is to, consider the pros and cons of the decision. If you have a partner and children, you need to discuss the move with them and factor them strongly into your decision. If you are free and single, balance out the benefits for your career against the distance from friends and family.
Don't Burn Your Bridges
Everybody has seen one of those TV programmes where someone ups and moves abroad, leaves their job and sells their home, only to hate it and have nothing to come back to. Many people will love the new move but you need to have a back-up plan in case it doesn't work out. Before the relocation, talk to your current boss about the possibility of returning, try to rent out rather than sell any property, and keep in touch with people while you are away.
Ask For Help
It is in any company's best interests to have happy, settled employees so ask them for help with your job relocation. Many will already have schemes set up to help both financially and practically. Ask for information about the area in advance and try to set up a visit before you accept the job. If you are moving abroad, ask your company to help you with the language, culture and laws of your new country.
Getting Stuck In
Once the relocation is a reality you need to make the most of it. Everyone gets a bit homesick away from friends and family but if you keep pining for your old life you will never make the most of you new one. Get to know your colleagues and make plans to socialise with them. Plan trips out to explore the area and join local groups so that you can meet new people. Job relocation is about more than just your career, it is a new life adventure.
Case Study
Find out how one reader left life in the UK for a dream job in France in our article
I Gave Up Consultancy To Run Cycling Holidays
.
You might also like...