Working in Public Relations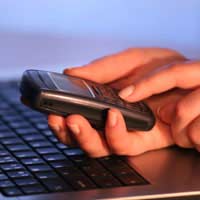 Competition in today's media-saturated world requires that organisations and businesses view their reputation as an asset that must be managed for greatest return. In order to ensure that their public image is as positive as possible, organisations put their public image in the hands of public relations (PR) professionals.
If you are able to land a job working in PR, your basic duties will be to use various forms of communication and media to build, maintain and manage the public reputation of your employer or client.
PR work is normally done either in-house or in a consultancy. In-house PR is done exclusively for a single organisation or company. Potential employers include commercial enterprises, government departments and not-for-profit organisations. Consultancies provide public relations services for a variety of clients.
Competition
There is fierce competition for available jobs in public relations. Successfully gaining employment in this field requires great levels of confidence and enthusiasm. In most cases, potential employers will be looking for a degree, but school leavers with persistence and determination have managed to find jobs. Those with degrees in public relations will have the best chances, but other degrees that may be considered are
Journalism
,
Advertising
, communications and English.
Prior experience will also give you an edge when looking for a PR job, but the right sort of experience may be difficult to find. One way to overcome this is through Volunteering. Write for your university newspaper or help organise events. Helping out at a local charity can provide similar experience. Make sure you keep a copy of any work products created during your volunteer stint. Anything relevant that you can add to bolster your CV will be of great benefit for this career change.
What Does a PR Actually Do?
So what does a PR person actually do from day to day? If you crave variety in your job, then the good news is that no two days are likely to be the same. Your primary activity will be to plan and initiate PR campaigns that put forth the image desired by the organisation. This work will include continuously evaluating the PR campaign strategy of your employer or client, including conducting focus groups and surveys, as well as researching media reports and articles. ]
The PR department serves as the voice of the organisation, so there will be time devoted to writing and editing press releases, speeches, articles, booklets, shareholder reports, newsletters and annual reports. Development of corporate advertising and the organisation's presence on the web are also public relations functions. Much of this work will focus on presenting the corporate identity – its name and reputation – rather than specific products.
Public relations departments and firms are also event planners and managers. Exhibitions, open days, news conferences – any program designed to gain media attention and put forth company information – are all handled by PR executives. There will also be ongoing activity to maintain good relations with all media forms and outlets.
You will be called upon to handle or prevent bad press, too. If some faulty goods are produced, or someone on the management board with a high public profile does something damaging, then your role in PR is to get information out quickly – to suppliers, customers and potential customers in order to mitigate any damage to the company's reputation.
Career Development
Once you are on the job, there are excellent career development opportunities. Promotions usually come to well-performing PR account executives roughly every two to three years. Larger employers may offer structure training that leads to a graduate degree. You can enhance your CV by joining and working toward professional qualification in the Chartered Institute of Public Relations (CIPR).
Working in public relations is often glamorous, but there can be tedium as well. If you are interested in a PR career, it's important to look beyond the glitz and recognise the demands of the profession. If you still believe it's the profession for you, then you should start volunteering immediately to hone your skills. Experience, plus the right degree will put you first in line for openings in public relations.
Getting into Event Organising
Ever considered a career in
Event Management
? If you're motivated, enthusiastic and a great communicator, this may be the ideal career change for you.
You might also like...
This is right up my street as I have also done 3 short courses and passed and a 3 month course in Investigative Journalism also passed. I have been keeping a book and writing of Investigative Journalism as well as Legal Terminology that I Graduated on the 5th June 2014. I am rather stuck really of what to specialis in because I have also done 2 City and Guild in Photography and that I have always loved writing because it help me to practice every day.