How to Become a Personal Assistant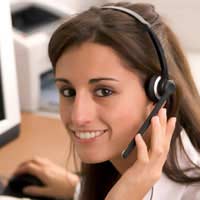 If you like helping others be successful and sharing the credit, then the career of a personal assistant may be perfect for you. The basic role of a personal assistant is to provide administrative support to senior managers or directors. Personal assistants ease their manager's work load by taking on the headaches of various administrative and secretarial tasks. ]
What's Involved
A personal assistant is often the first point of contact in an organisation. Their duties include screening telephone calls and handling them when appropriate. They are responsible for dealing with incoming email, faxes and post. They make appointments and organise schedules, and may be called on to produce various types of documents and reports.
Personal assistants can work virtually anywhere, but are often found in large, private-sector firms or handling tasks within government agencies. In fact, anywhere you find a successful executive, you will also find a hard-working and indispensable personal assistant.
If you've been considering a career change to become a personal assistant, you'll definitely need a few fundamental skills on board before applying for a job. These include good organisational skills, as well as being proficient at handling clerical and administrative duties. Your duties may sometimes require you to handle confidential or classified information, so you should be known for your honesty, integrity and discretion. A few Good References would prove beneficial in this instance.
A particular degree is not strictly necessary, but business or management degrees will make your application stronger, particularly if applying to a job with a large corporation. Secretarial studies are also a positive addition to your portfolio. At the same time, it is also possible to become a personal assistant without any degree. You should be able to demonstrate Reasonable Maths and English skills and be well versed in the operation of word processing, spreadsheets and presentation software.
Qualifications
If you don't have a degree, potential employers will be looking for a least two years of experience. One excellent way to prepare yourself for the work of a personal assistant is by temping. Part-time work in a variety of companies and situations will provide you with valuable experience and contacts that you can leverage for future employment and promotion.
Employers today are more likely to look for third-party certification of your skills. You can really enhance your opportunities for employment by obtaining the NVQ level 2 and/or 3 in Business and Administration, or a secretarial qualification from City & Guilds, OCR (RSA) or Education Development International LCCI.
Climbing the Career Ladder
Once you gain employment as a personal assistant, there are several opportunities for career advancement. You may be
Promoted To Positions
that have more responsibility, requiring you to hire, train and manage junior personal assistants. Or your career ladder could lead you into service with a more highly placed executive, or with an executive at a more prestigious firm.
Some personal assistants are given the opportunity to become executive assistants. In most cases, this means you will begin handling personal details in addition to your secretarial and administrative duties. You will work more closely with your manager or director, and will probably work much longer hours. On the other hand, compensation will be higher, and the contacts and experience that you gain will be invaluable.
So if you're wondering whether you're right for the job, you need to make a few considerations. Personal assistants know how to communicate, but also know when to take a back seat. They are flexible and good at organising. They have a good memory and are able to juggle several different tasks at once. If this sounds like you, then brush up on your English and maths, get trained on word processing and database software, and get to work!
Choosing the Right Career for You
How do you know what career you will best suit you? Our article
Deciding What Career You Want
offers tips and guidance to help you assess your interests, skills and work experience.
You might also like...
Hi my names sofi and I'm currently in year 10. I know i'm young but all I can think about is what I want to become when I'm older, and this is it, a PA. However I'm having doubts on if I could acctually do it or be good enough. I'm no sure what collage courses I should take so if anyone could recommend any it would be amazing!! As well, if anyone is currently working as a PA please could you let me know how you feel about the job and if it's worth the pay. Sofi
Suli
- 3-Mar-16 @ 6:23 PM
I am currently working as a deputy nurse manager. I am really keen to change careers.Is it unreasonable to think I could make this move into being a pa with this experience?
Jills
- 24-Sep-12 @ 9:22 AM
Hi I have 10 yearrs in management retail and as wondering how I go about doing a personal assistants job? What courses do I need to take? Can I stay working and do these courses? When completed will the qualifications help me work world wide? please advise me further? Regards Mjc
mjc
- 27-Jun-12 @ 11:25 AM
Hi, here we go ......... I'm 45!!!I'm wondering if its too late for me to become a PA.I have 25yrs working as an administrator in Higher Education.I hold a foundation degre in Public Service Management and a BSc in Professional Practice. I'm currently working in HE and wondered if I need further qualifications and how do I start the road to change.Thanks, Bev
Bev
- 18-Jun-12 @ 9:14 AM
this was very helpful, iam working my way up to this job and it helped me alot. thanks again.
Sally
- 18-Feb-12 @ 7:34 PM
Hi, I have just finished my first year of university and hated every second of it. I am looking at going in to becoming a personal assistant and have 18 months experience in administration. As well as a BTEC National Diploma in Public Services. I really need to find a job before September and for September in Manchester as I have a flat there, however, over summer I am living 300 miles away. If I do not get a job soon I have to ccarry on my degree in order to pay rent. What would be the best way to find a job this way?? Thanks Jenna
Jenna
- 23-Jun-11 @ 1:33 PM
HI, I am a 35 year old male in full time employment as an account manager. However the role involves lots of sales and financial targets which I am not comfortable with. Other than that the main part of my role involves admin, arranging meetings and communicating directly with around 30 CEOs in different industries. I am interested in becoming a PA or EA and wondered firstly if there are many openings for male PAs/EAs and secondly whether there is the possibility of moving into these roles at my age and with no "official" PA experience? Any help/advice you can give would be greatly appreciated.
Maleman
- 6-Jun-11 @ 11:54 AM
Hi my name is Alysha, I am 21 years old and I am currently in a full time position as a Receptionist. I really want to become a PA and feel it is a job I could do well after reading the description, but I don't know where to start as I have to work Full Time to pay my bills etc. Please could you give me some advice? I would be trully grateful for a reply. Thank you so much for your time, Alysha
Alysha
- 29-May-11 @ 8:16 PM
Hi Caroline. As you're 18 you still have plenty of time to accomplish this. If you are not working at the moment, it might be worth contacting your local college and signing up to do a NVQ or BTEC course in administration. As part of the course you may get the opportunity to work at a company doing administrative work. You could also try voluntary work to boost your skills. If you already have a relevant qualification then maybe you should spend a speculative CV to different companies. Make sure you do a good cover letter explaining your aims. Here is some useful information on how to do that.
Job Applications and Cover Letters
. You definitely demonstrate enthusiasm and determination which are good qualities for a PA.
ACareerChange
- 24-May-11 @ 9:33 AM
Hi my name is Caroline SheppardI am 18 and currently looking for work, the reason I write to you is becasue I want to become a Private PA so badly. I read the description of what they want and what a private PA's daily job would be and I feel that is something that I want to do. I read that in order to get any where near this you need to have at least 5 years experience of being a PA or at least 2 years as a secretary and working as a PA during the course which is 6 years. I wanted to know if this is right and that I need to just keep searching for the right job. I am unemployed, I was working in January to April but my contract ended and they did not need me any further, I am now looking for reception work in order to work my way up but I can see that being an extra 2 years on to my 6 and I do not wish to think it but I do start re-think whether I am doing the right thing but I know I am. I also write this to you because I want to know what you went through in order to become that Private PA. Being a teenager things are running through your mind but I need support with what I want to do. I would be much grateful for a reply or some sort of appreciation.Thank you for your timeCaroline Sheppard
Moosey
- 23-May-11 @ 1:05 PM