How to Get Into a Career in Recruitment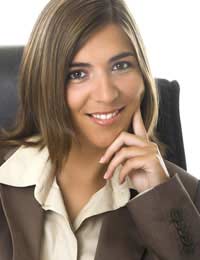 Recruitment is a career choice that can provide many opportunities. Understanding your customer's needs are important and having the skills to match the right people to the right job is essential. Provided you don't mind hard work and perseverance it can be very rewarding. But What Skills do you need to become a Recruitment Consultant?
Knowledge of Recruitment Area
If you're going to recruit people for a particular industry, such as IT, it's important to have some knowledge and understanding of the field. It's likely that you'll need to assess whether people have particular skills and experience, and without at least a moderate level of knowledge you won't be able to identify who's got the skills and who's good at talking. Writing good job advertisements is essential to attracting the right candidates, and good job ads mean understanding what the position is all about. You'll also need to answer potential candidates questions about the role.
Interviewing Techniques
Recruitment agencies are employed by companies to provide them with a high-quality short-list of possible candidates. They are relying on the recruitment consultant to be able to conduct the first level of interviews, so success as a recruiter greatly depends on their ability to able to identify good candidates.
Read Between the Lines
It's not always easy to determine whether someone will be a good candidate or not. Much of it comes down to the recruiter's ability to identify elements of a CV that match well to the job description.
Be a Good Listener
A recruiter needs to have a good understanding of the type of person a company is looking for. Some of it will be down to skills and abilities, while other characteristics, such as negotiation or communication skills, are less evident through CVs and more obvious through speaking with people. Being able to identify whether a applicant is a good fit, both for the skills required and the culture of the organisation, is important for a recruiter.
Recommended Training to Prepare for Recruitment
Basic knowledge for area to recruit into
Strong telephone skills
Able to read quickly and scan for content
Things to Consider Before Becoming a Recruiter
Do you like spending a lot of time on the telephone talking with people?
Do you have the perseverance to read through a high volume of CVs?
Do you listen well and have the ability to ask questions to understand further?
Recruiter: A Case Study
While working as a sales woman for an IT software company, Maree identified a need by large organisations for high-quality candidates for temporary and contract roles. Keen to avoid the costly exercise of searching for possible candidates, she decided to grab an opportunity and set up her own small recruitment company.
With a background in IT software development she decided to specialise in this area. Focusing on software development roles she sold her recruitment services to a couple of organisations that she had previously worked with. They liked the fact that Maree had a strong understanding of their industry and that she could immediately recognise the types of candidates they were looking for. She set up a rigorous process for assessing potential candidates and prided herself and her business on only putting forward the best candidates.
You might also like...
I have 30 years work experience within in the social care industry, and would now like to put that valuable learning time to use in the way of recruitment consultant. Any pointers that you could suggest.
Fatty
- 28-Aug-15 @ 5:33 PM