How to Get Into a Career in I.T.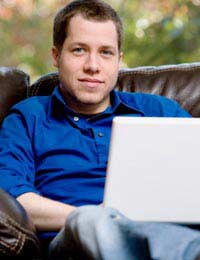 Starting on a new career can be a daunting experience, particularly if it seems you have to start afresh. However, what if you could use your existing skills and knowledge and springboard into a different career? That is what the How to Get Intro Series is all about.
IT can be a tempting career choice; there are many ways to embark on an IT career and many different opinions on what is the best path. It's also a field that experiences change very quickly so it's important to make the right decisions.
IT Employment Sectors
When thinking of an IT career there are many options:
Application development
Web design
Database management
Configuration management
Testing
Education and training
Standards
That's just naming a few.
IT Skills
Before making any decisions with regards to training, it's important to first consider the IT area that you are interested in and then to acquire the most appropriate skills. Seek advice on what are likely to be the most popular skills in the future; what is hot today might only be short term, so try to find an area that is likely to have strong demand for a while. The British Computer Society is a good starting point.
Team Player
Despite the common perception that many IT people sit behind computers all day and don't need to interact much with others, IT experts do need to have good people skills. It's rare for an IT person to work in isolation; in fact, they often need to work with others to understand what their needs are and to ensure that their work integrates well with other aspects of the project.
Technically Minded
Typically someone who seeks out a career in IT enjoys technology. They are technically minded and are interested in new developments. Having a career in IT means constantly ensuring that your skills remain up to date as new developments often mean learning new skills and adapting to new ways of working.
What to Consider
Are you interested in technology?
Do you like finding solutions?
Do you enjoy working with technology?
Are you creative and do you enjoy finding new and different ways to solve problems?
Do you like learning new skills on a regular basis and remaining up-to-date with the latest technology trends?
IT Expert: A Case Study
Brian had worked in sales for a number of years and had often been tempted to move into IT. For many years, he had been interested in computers and many of his hobbies were computer related. But having gone straight into a sales job after finishing secondary school he doubted whether he had the qualifications to land an IT job.
After some research he discovered that a local college was offering evening courses in website development. Brian decided to give it a go as he'd often thought he'd quite enjoy designed websites. He finished the course and offered to design a website for a friend who was setting up a small internet business. It didn't take long for Brian to build up a small portfolio of websites and with this, combined with his new found confidence in his design abilities, he began applying for web development jobs.
Brian now works for a design company and he develops websites for a range of companies. He's also expanding his skill set by attending further training in other web development tools.
You might also like...
Just don't know where the best start is. I was recently introduced to the many options in IT and I love it. I am just curious as to if its better to get your A+,network+ security+ training first and them your degree in IT from a four year university. I am currently in Sales and looking to get into IT
Jai
- 19-Nov-12 @ 9:35 AM