How to Get Into Training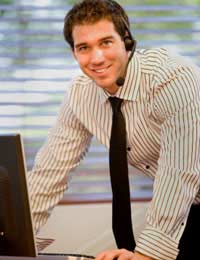 If you're an expert in your field and you enjoy helping others learn, then training as a vocation might be an option. But while you are using your existing skills and remaining knowledgeable in your field, working as a trainer is very different to being a practitioner:
What's it like to be a Trainer?
They tend to have long and exhausting days when running training sessions
They spend as much time preparing for training as running training courses
They often get involved in producing the content for courses
Are experts in their field
They ensure their skills and knowledge remains current and relevant
Have strong facilitation and presentation skills
Tend to travel a lot and need to be flexible
Are patient with people as they learn
Sometimes combine training with being a practitioner, combining it with other roles
Typical Skills for Training
Presentation Skills
– To be a successful trainer you need to flourish standing up in front of people and have strong presentation skills. Training is not for shrinking violets! You need a strong and clear voice and a presentation style that is engaging. Good trainers are vibrant and energetic, always trying to keep the course interest and entertaining for the participants.
Facilitation Skills – Successful trainers involve their trainees. It's not so much about preaching at people but helping them learn by doing and understanding. Often the role of the trainer is engaging people and getting them to share their stories and experiences for others to learn from. Trainers often facilitate learning through workshops and exercises.
Creative – No two trainers are ever the same and it's important to have your own training style. Creativity comes into how you present and also if you are involved in the preparation of training material. It can even be how you structure and organise the course content. raining material and the training experience can vary greatly – it doesn't need to be dry, monotonous or boring to look at. People learn in different ways; some like visuals, others like text, but most learn through doing.
Flexible and Accommodating – Listen to your trainees and ensure the training is appropriate. While you may have standard material to teach, it's important to take into consideration the people on your course and tailor. It may be tailoring their learning experience.
Recommended Training to Prepare for the Role of Trainer
Presentation skills
Facilitation skills
Graphic design skills
PowerPoint & other presentation software
Considerations for Becoming a Trainer
Are you patient and tolerant of the different ways and speeds people learn?
Do you enjoy spending long periods of time standing in front of others?
Are you an expert in your field? Are you confident that you could answer most questions, or at least find out the answer?
Do you enjoy travelling?
Are you flexible and able to cope with last minute hitches? Remember there will be a group of people dependent on you.
Do you have a confident and engaging presentation style?
Trainer: A Case Study
Steven had worked in IT for many years and was looking for a change. He had thought about training but didn't really know how to make the move. His first step was to discuss with his manager the possibility of getting involved in internal courses. His company was actually very keen as IT courses were in high demand and there was a shortage of trainers.
Before getting his first course Steven attended a workshop on course facilitation, where he learnt about various trainer styles. He then reviewed the existing course material and, working in conjunction with the training department, he made some changes to better reflect how he wanted to run the courses. It took a few courses before he was finally happy with the agenda, length, content and balance between slides and exercises, but his open style encouraged plenty of feedback.
You might also like...
Great article breaking down the skills required I am a former teacher and looking to get into training and therefore am wondering i have the skills but its the experience in a sector I am without. Any advice on how to get into the industry would be greatly appreciated. Martin
Martin B
- 27-Aug-11 @ 2:38 PM