Working in Retail Banking Services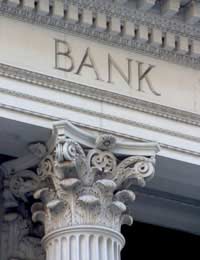 There are many different job roles involved in retail banking services, from customer assistant to financial advisor and management. What's more, many people from all different age groups, backgrounds and abilities can find employment in a bank, especially those who are considering a change in career.
The different skills required to work in banking services means that many different people from a multitude of relevant professions could consider this as a new career path, as well as those looking to start afresh or return to work.
How Can I Start?
Your relevant previous employment and any pertinent qualifications will decide at what level you can enter the retail banking services sector. If you have little or no relevant experience related to banking, the chances are that you'll have to start at entry level alongside school leavers. However, you will learn how the bank operates, and continually gain confidence and knowledge of the job and procedures that are undertaken, enabling you to quickly progress.
Typically, a first job in retail banking would see you working on tasks such as processing cheques, as well as basic customer service. With some in-house training you could also quickly progress to working as a cashier, then the opportunities for promotion throughout the 'ranks' is plentiful. If you are an enterprising, responsible and quick to pick up skills, there is every chance that in a relatively short space of time you could be promoted to a supervising or team leader role.
What Qualifications Do I Need?
Most banks require A-Levels as a minimum entry qualification. Relevant employment such as supervision or experience of handling finances and customer accounts may see you enter at a more senior role, rather than having to work your way up.
Graduates or those who hold a relevant degree will sometimes progress the fastest, as generally the entry level into banking for graduates is higher, with some aspects of finance and banking already covered in their studies. It takes around two years for a graduate to undertake the fast-track progression into a management position, during which time they will learn the inner workings of the bank's operations and procedures.
What Training Will I Receive?
Whether a cashier or in senior management, if you work in retail banking services the likelihood is that you'll spend a large proportion of your time face-to-face with customers. For this reason, you'll need to be an excellent communicator and able to explain complex financial terms and structures in a way that everyone can understand.
You will also need to have extensive knowledge about the financial services on offer at your bank, and may be required to specialise in certain areas, such as mortgage services or corporate banking for business accounts. Banks are therefore keen to make sure that their employees are well versed in what services and products are available, so the provision of specialised training is widespread. Some banks even have their own dedicated residential training colleges, or offer in-house or external training courses. If you work in banking services, you will also most likely be expected to regularly attend training sessions and courses as new banking and financial services develop.
A change to a career in retail banking services could ultimately set you up for life, as career development prospects are prolific. Experience of working in a retail bank could lead to many other career opportunities within the banking sector, such as investment banking or private banking. If you think you have the enthusiasm, great communication skills, a head for figures and analysis as well as fantastic administrative and organisational skills, then a career in banking could be for you, whatever your age or previous career.
Other Careers in Finance
To find out about the alternative careers that are available in the finance industry, visit our
Finance & Management
section of this site.
You might also like...
Hi Lucy, I thoroughly enjoyed this piece. It was at once free of any gobble-de-gook. It very factual and informative with the right information and references for further development. Thank you for your invaluable contribution. I have been made surplus to requirement and I 'desperately' want to get back to my old to change direction. I have found this very important. I will let others beat a path to this website. Thank you very much. Regards, Edward
Silady
- 24-Feb-14 @ 8:59 AM
Good day to you. I am Petronella and I am a 39year old female who is just looking to be given the chance to start a career in banking at entry level. I do not have the experience for this particular job, but I do love interacting with different kinds of people and for this reason it would be a challenge as well as a great new start for me into a different kind of working eviroment. I matriculated last here and I am ready to give it my all and be on my way to a bran new start. I am asking sincerely that you take this matter to heart and to just consider my proposal. Thanksalot for listening. Regards, Petronella
patty
- 20-Feb-14 @ 8:44 AM