Using Your Interests to Develop a Career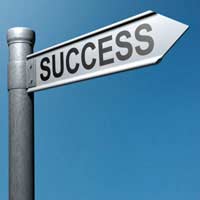 The best kind of career is one doing something you love so it will never feel like a chore to go to work. Many people will trudge away in their job while pursuing their passion as a hobby on the side. So how about turning that hobby into a job? It may seem like a distant dream but it really can be possible. Before you make any drastic career change seek some career advice so you know whether it is possible.
Do Your Research
Before you drop your day job and try to turn your train spotting into a career, you need to figure out if it really is possible. The internet is a great place to start as it is full of so much information and forums where people can share their own experiences. Research what kind of jobs are available that are related to your hobby and practical skills for you to pursue. If you know people who already work in the field, ask them about their experiences and learn all you can from what they know.
Seek Career Advice
There are professionals out there who are dedicated to offering career advice and helping you plan your career development. They will be able to give you some practical advice about how you could turn your hobby into a career. You can find free services at your local jobcentre or any education facility if you are studying. Also consider using a professional coach who can help you make those big decisions.
Get Training
If you have been pursuing your passion as a hobby, then you have probably been enjoying it at an amateur level. To take the step to the next level you will probably need to get some professional training. Most local colleges run a variety of
Vocational Courses
that you can take
Part Time
to fit in with your current job. Look around to find the course that suits you best.
Build Your Experience
When you are thinking of making any kind of big career change you need make sure that you have the relevant experience to get a job in the field. If it is your hobby that you are pursuing, you will probably have quite a lot of experience but it may be a good idea to get some professional experience, too. Whether you can do this in your spare time, or use your holidays to take a
Work Placement
, it will be immensely helpful when it comes to proving your intent on
Your CV
.
It is a great idea to try to turn your hobby into a career and spend your working life doing something that you love; however, it is not always an easy transition. You need to do your research to find out what jobs are available and how you can go about getting them. When you are planning your career development you may need to get some extra training and also gain some more experience to truly succeed in making the move.
Gaining Work Experience
You are never too old to gain work experience, and it can be a great way to explore a new career without committing to leaving your current employment. Find out more in our article
Finding Work Experience As An Adult
.
You might also like...